Sigh.  I really think I've lost my quilting mojo.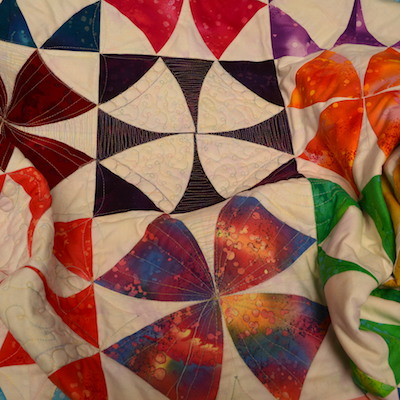 For August I set my goal to continue free motion quilting this Chic country quilt I'm making for my grand daughter.
I did work on it. Not as much as I had hoped. I'm feeling like I'm lost. I'm not really happy with my skill level – I think I've lost some FMQ skills!  I'm not liking how this is looking, and not liking the designs. But keeping with some expert advice, I'm not ripping out the stitches. I'll carry on and hope my skills will kick back in.
I'm open to any words of wisdom from you all, my fellow OMG quilting buds!
Linking to One Monthly Goal hosted by Patty at Elm Street Quilts.
Tags: One Monthly Goal