It's October first, and time to select another project to work on for this month.
Today I pulled out Country Chic and got back to the free motion quilting.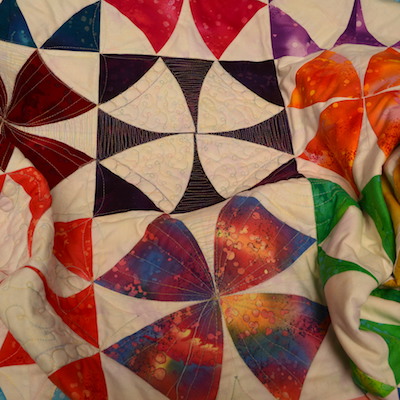 I know, I know. I've been procrastinating. Now with chilly evenings starting, I've got to kick into gear and get it done!
I'm changing up how I'm FMQ it just a bit. I've got to get this quilt finished for my grand daughter. Her daddy is planning on building a new bed for her. It might be a race to see who finishes first!
My goal is to finish the FMQ. If all goes well maybe even get the binding made and attached!
What will you be working on this month?
Linking to One Monthly Goal hosted by Elm Street Quilts.
Tags: One Monthly Goal