Oh fiddle fiddle. Did I really share about clothing mending in my last Tuesday's post? I put on my calendar for last Wednesday to hem three dresses for a friend. I was really going to do that! But then my DIL asked if granddaughter could have some grandmother time, and I of course could not turn down that request. Then the rest of the week just filled up and no hemming of dresses happened. It is a must for this week!
On the plus side, Whirled Peas is a quilt top! Read all about it here.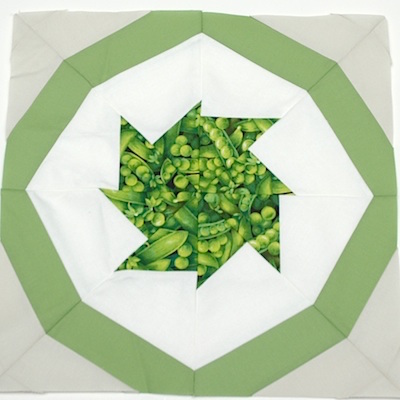 Whirled Peas was started in 2013. Gah! UFO alert! But since I successfully finished the top this September, only 5 years later, I've decided to pull out another UFO to work on in October.
Dancing Stars was a Quilt-Along hosted by Amy Ellis back in 2013.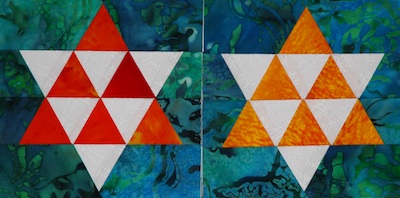 The pattern is free, so go take a look. When I pulled out the box storing this project, I found only 2 completed 6″ blocks. I had pieces cut to make 24 blocks. Let's see how many blocks I can piece this month. This will mostly be my take-along project for my sewing days with my quilty friends.
I got back to FMQ Chic Country. I'm changing it up just a bit.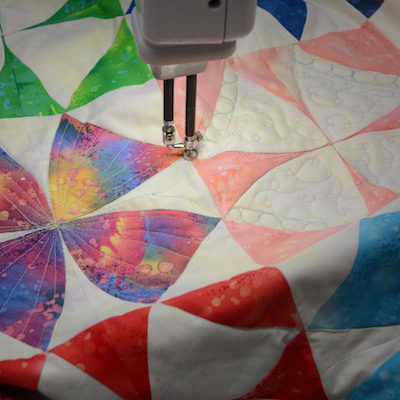 I'd like to get this quilt and 2 others completed this Fall.
That is how my week is looking. How about you?
How did I do on last week's To-Do List:
Turn Whirled Peas block into a quilt top. ✔️
Get back to FMQ Chic Country, it is turning into an UFO! ✔️
Hem three sundresses.   ✗   Do quilters really hem dresses?
This week's To-Do List:
Paper piecing Dancing Stars.
Continue FMQ Chic Country.
GOT to hem those dresses!
Linking to To-Do Tuesday and Linking Tuesday.