The Whirled Peas quilt is coming along.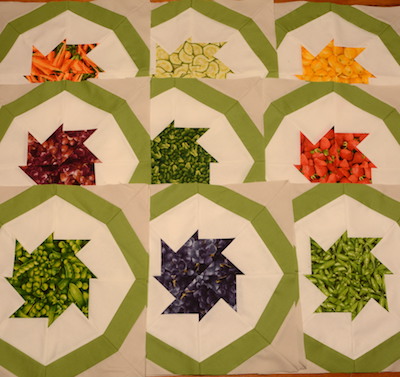 18 of 20 blocks pieced, 2 of each fruit & veggie. Only 2 more blocks left to piece.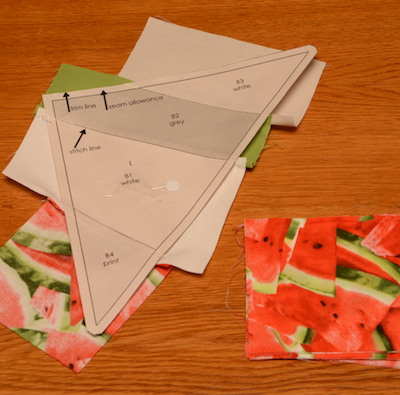 2 watermelon blocks in progress. Then it will be time to sew all the blocks together into a quilt top.
This Fall, I'll be sewing together a Jelly Roll Rug with several of my quilty friends.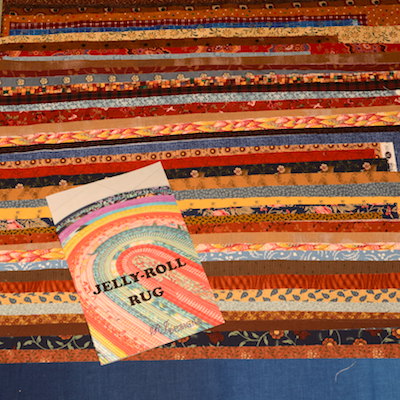 I cut strips from my fabric stash instead of buying a Jelly Roll. I still need to cut batting strips for the rug.
Earlier today one of the quilt groups I follow on Facebook had a post asking if any of the members do clothing mending. My answer was I will only do hemming for special people in my life. No mending, no alterations. If asked, I suggest the person take their garments to a local alterations shop. There are several in our town. I've even done so when my husband needed a zipper repaired.
How about you, do you hem or alter clothing for family or friends?
Funny thing is, I was just asked Sunday if I would hem three sundresses! I caved and said yes to this friend. Isn't it interesting that people equate quilting with any other kind of sewing they need? Curtains anyone!?
How did I do on last week's To-Do List:
Continue papering piecing Whirled Peas blocks. ✔️
Get back to FMQ Chic Country before it turns into a UFO! ✗
This week's To-Do List:
Turn Whirled Peas blocks into a quilt top.
Get back to FMQ Chic Country, it is turning into a UFO!
Hem three sundresses.