For May, I decided my goal would be to quilt 4 little table toppers I had pieced but not yet quilted.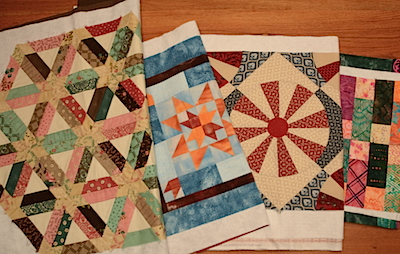 Above photo, they are sandwiched and ready for quilting. I use 505 Spray for basting.
The first week of May I quilted Brilliant Cluster using a simple diagonal grid. Brilliant Cluster pattern was from a BOM I followed last year sponsored by Up Stairs Hobby Room.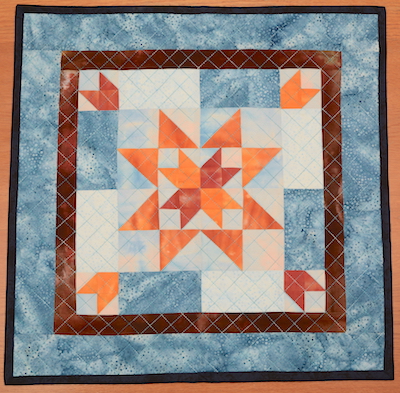 The second week I quilted Simply Elegant using a clam shell ruler. Read more about it and see close up photos here.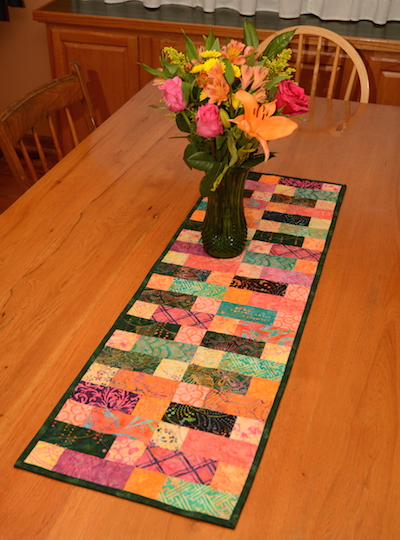 The third week I quilted Sweet Mint. You can see more photos and read about this table runner here.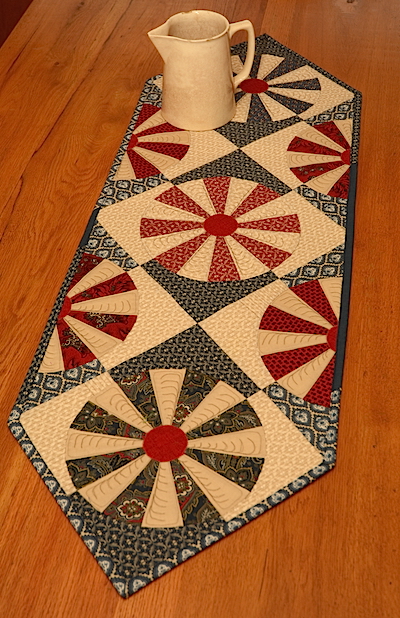 During the rest of May I quilted Jolene Star, a table topper pattern by Laundry Basket Quilts. Today, I attached the binding. Read more about the quilting here.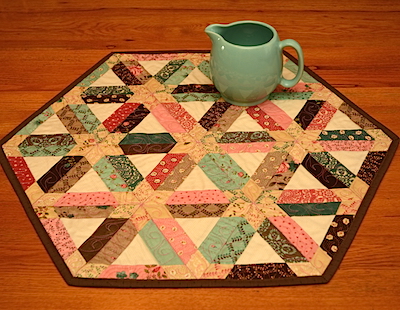 All four finished!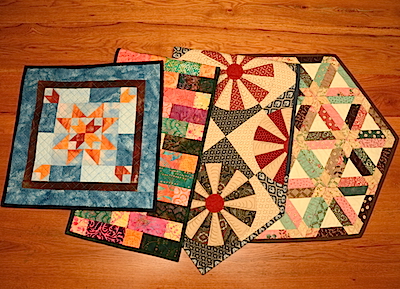 I reached my May OMG! Not only did I get the 4 table toppers quilted which was my goal, I also got the binding on each one. I'll consider that a Bonus!
Check out all the other One Monthly Goal participants and see what they have been busy sewing and quilting by hopping over to Elm Street Quilts.
Tags: One Monthly Goal