Sweet Mint is a pattern by Edyta Sitar of Laundry Basket Quilts. A few years ago while working at a LQS, I demoed the Sweet Mint templates showing how to cut and sew the pieces together. But I never finished the project! Last month I pull out this UFO, finished the top as a table runner. This past week I completed the quilting and binding. Yippie! a UFO checked off the list!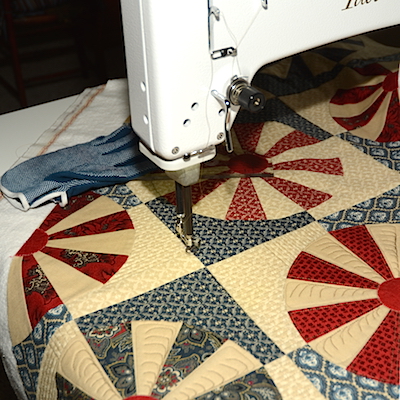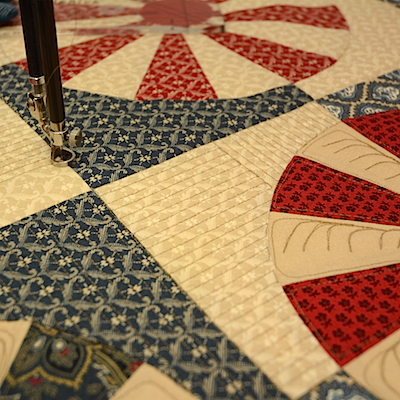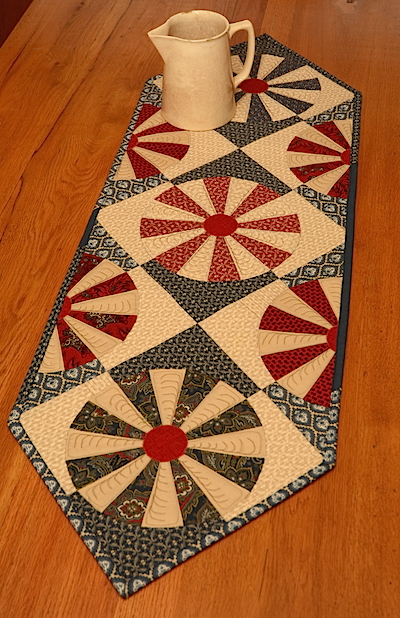 Quilted, and binding made from scraps.
Last week I spent some time teaching a friend how to make pillow cases using the Burrito Method. We used a Serger though, instead of French Seams. Much quicker!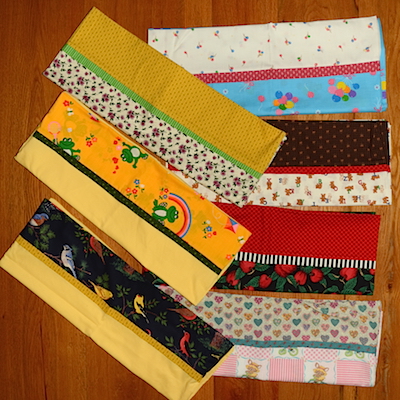 Shown are just a few of the 24 pillow cases made. These will be going to the charity Case for Smiles.
How did I do on last week's To-Do List?
Complete next step in the In Box Jaunt Quilt-Along.  ✔️ Sandwiched and SITD quilted.
Sew up May block for the Sit Down Free Motion Quilters BOM.  ✗ Didn't touch this one.
Quilt Dresden Plate table runner as part 3 of my OMG. ✔️ Completed!
This week's To-Do List:
Part 4 of my OMG is to quilt another table topper – Jolene Star.
Thursday I meet with my Curvy Quilters group. I'll be working on more improv piecing for the Facets quilt.
Enjoy time with family. I don't think I'll be fitting in any more sewing/quilting this coming week.
I'm linking to To-Do Tuesday and Linky Tuesday.
Oh! And this was a fun surprise this morning! My last week's post about poor tension was featured on Connie's blog Freemotion by the River.