This week I played around with ideas for a t-shirt quilt I'll be working on for my nephew. I've settled on a layout, and will share it as I work on the quilt. I didn't progress as quickly as I'd like on Homage to Grandmother's Flower Garden. I missed a few evenings English Paper Piecing on it this week.
Here's what I did do sewing wise this past week -
To-Do Tuesday, July 5, 2022
Finish week 17 of Homage to Grandmother's Flower Garden. And start attaching it to the growing quilt. ✔️
Time to get serious about prepping t-shirts for a quilt for my nephew. That was my June One Monthly Goal and it did not happen!  ✔️
Play with something – maybe a UFO – maybe the whole cloth table runner. ✗
1. Homage to Grandmother's Flower Garden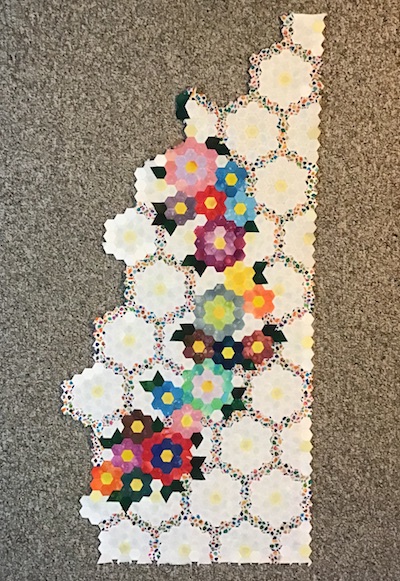 Week 17 competed and attached to the ever growing quilt. On to prepping week 18!
2. T-shirt quilt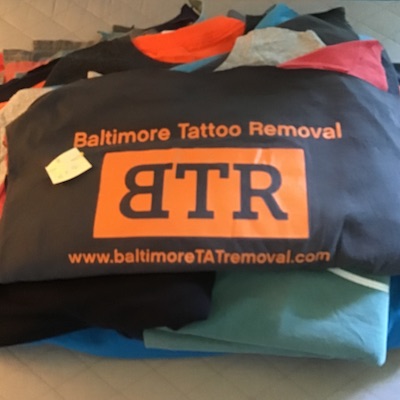 I took some time to measure the logos on the t-shirts to determine what sizes to cut. My nephew doesn't want a traditional layout. After sketching out a few layouts, I think I have the one I'll be using.  On to fusing and cutting.
The only other sewing I did this past week was hem a pair of capris.
Friday we took our grands on a steam engine train ride. The Historic 765.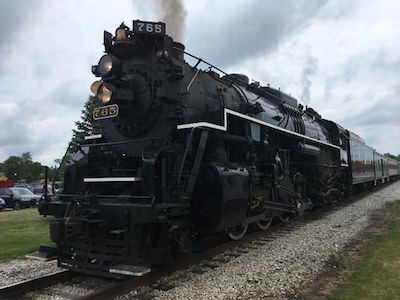 Angola, IN.
My plans for this week -
To-Do Tuesday, July 12, 2022
Prep week 18 and start stitching EPP for Homage to Grandmother's Flower Garden.
Continue work on T-shirt quilt for my nephew.
Meeting with quilting friends – I'm taking along my EPP.  I'm 10 weeks behind on HTGFG and would love to catch up, but am beginning to wonder if that is at all possible!
Sandwich a charity quilt or two? A gal from church is making the tops and backs, and I volunteered to do quick machine quilting. I better get to them as she is faster than I am!
Linking to To-Do Tuesday hosted  by Linda of Texas Quilt Gal.
Tags: To-Do Tuesday