I could not resist! Last year I joined Kim and Trish's Project Quilting Challenge  Season 11, which was my first time to play along. As 2020 ended, I was watching for Season 12 to be announced. Sunday, January 3rd the 12th season kicked off.
The first challenge is Illuminating + Ultimate Gray. Make a quilt, any size, using yellow & gray and post by January 10, 11am CST.
Here is my first entry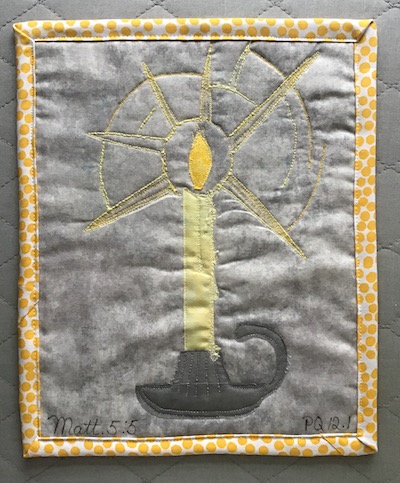 I just went with the first thing that popped in my mind once reading the challenge. Matthew 5:5 No one after lighting a lamp puts it under the bushel basket but on the lamp stand, and it gives light to all in the house.
So here is my little candle with a bit of illuminating light. I used two gray fabrics left over from the train quilt I made for my grandson. The two yellow fabrics for the candle and flame came out of my scrap bag of leftovers already fused with Misty Fuse. I used several threads, Aurifil, Persencia, and Superior in yellows and gray for quilting. The yellow dot fabric was left from a FQ bundle.
That was a fun piece that went together quickly. We have one week to make the quilt, and then a week off, for 6 challenges total in 12 weeks.
Now I have to get back to appliqué!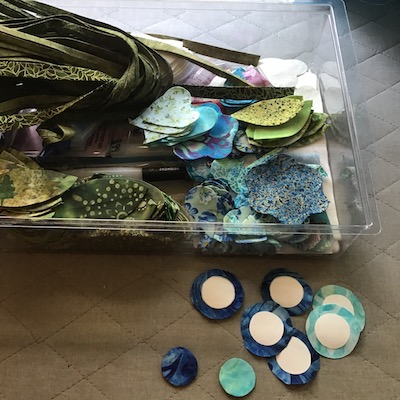 These flower, vines and leaves go on the quilt I'm making for my son & DIL. Sadly I did not get this quilt finished in 2020. Their wedding anniversary is January 19th. I'm beginning to think I'll not have this completed by then, which is all my fault as I am so easily distracted by QALs and quilt challenges – like PQ 12!
Good news though, I did finish the quilt for my grandson!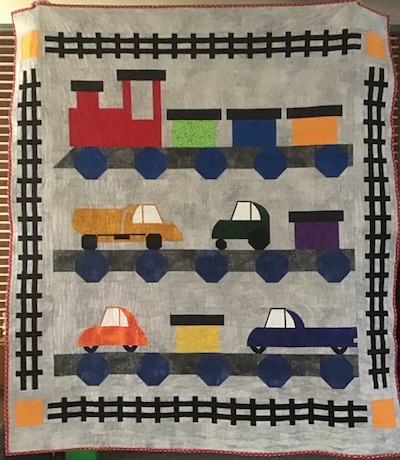 Quilted & bound! His 3rd birthday is Thursday the 7th. The quilt is washed and ready to gift!
May your New Year by Happy and Productive!
Last To-Do List of 2020:
Sandwich and quilt the train quilt. ✔️quilted and bound!
Maybe pull out the appliqué quilt for my son & DIL. Pin appliqué in place. – pulled out today to start pinning appliqué.
This Week's To-Do List:
Applique!
Linking to To-Do Tuesday and Project Quilting.
Tags: Project Quilting 12.1