Progress! That is a good word for this past week!
This week the top and bottom sections of  appliqué vines, flowers, and leaves was completed!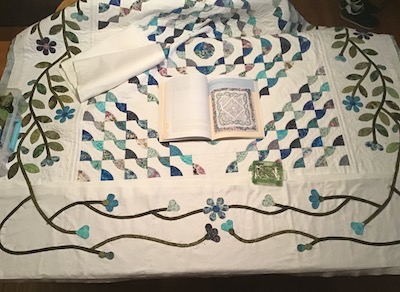 Vines pinned in place and then blanket stitched. Flowers, leaves and buds added after stitching vines.
Oops, I did not have enough of the green bud bits.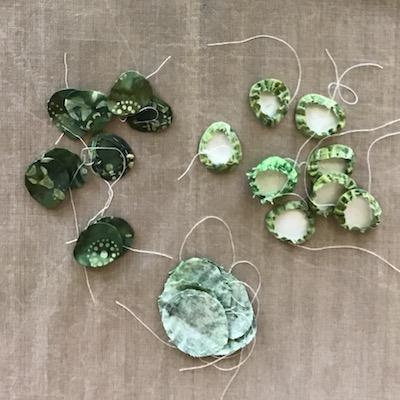 So I got busy making more little 1″ green pieces for buds.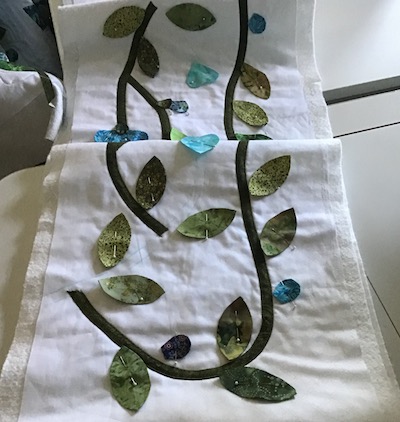 Work in progress – buds, flowers, leaves pinned in place ready to machine stitch.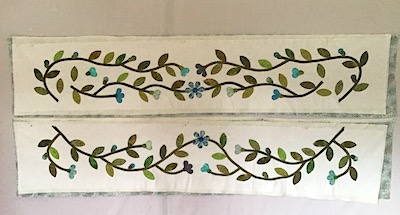 Stitching complete! Sections are now sandwiched waiting for quilting.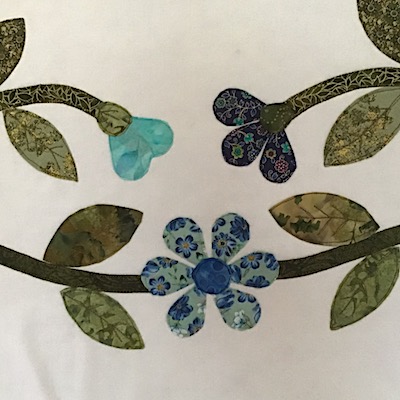 Close up of turned appliqué machine stitched in place.
Quilting these two sections starts today! Then they will be attached to quilt using Pauline Rogers Quilt As You Go method. If all goes well with completing these 2 sections, the next step in making this quilt is creating a clam shell border.
Last Week's To-Do List:
Applique!  ✔️  Applique is completed! The 2 sections are sandwiched!
This Week's To-Do List:
Quilt the two appliqué sections.
Sew quilted sections to the quilt center.
If there is time start Clam Shell Border.
Linking to To-Do Tuesday hosted by Home Sewn by Us.