My goal to close out the year of 2020 was to piece this All Aboard train quilt for my grandson -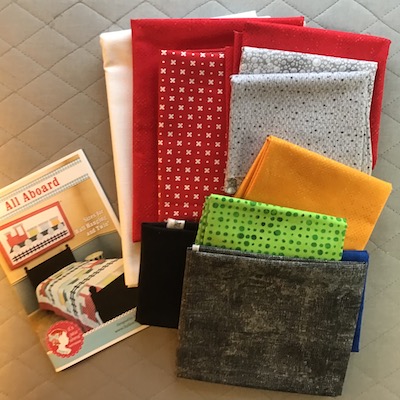 Piecing happened!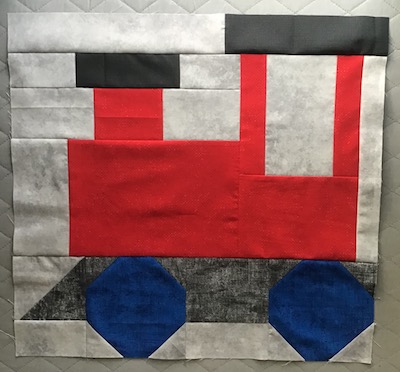 Engine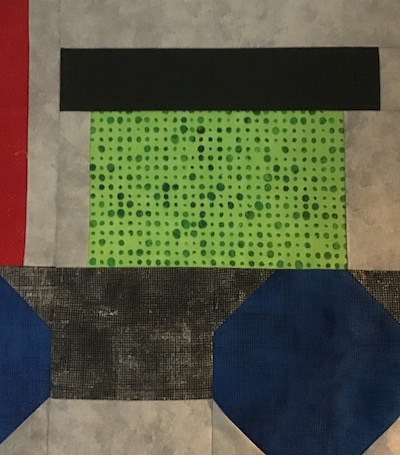 Cargo
I wanted to include cars and trucks on the quilt.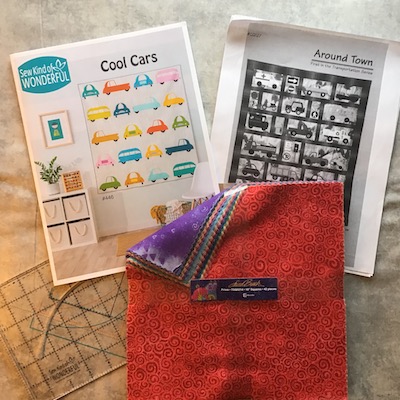 Cars and trucks from these two patterns might work.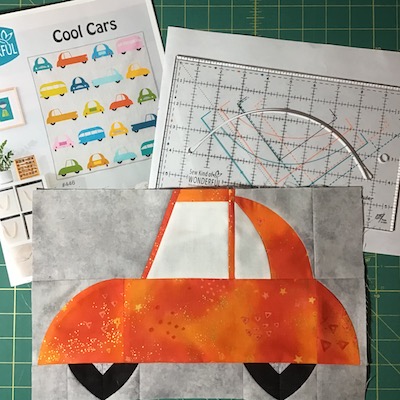 Orange car, my grandson's favorite color at the moment.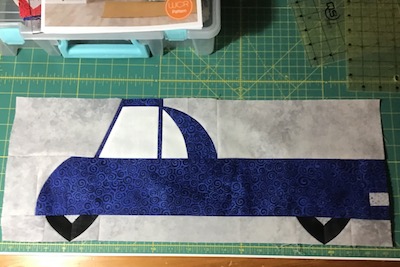 truck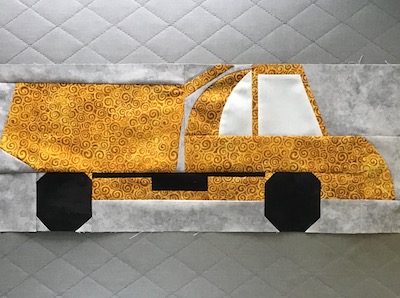 Dump truck – I used the same cab from Cool Cars pattern and then used a coloring page to build the rest of the truck.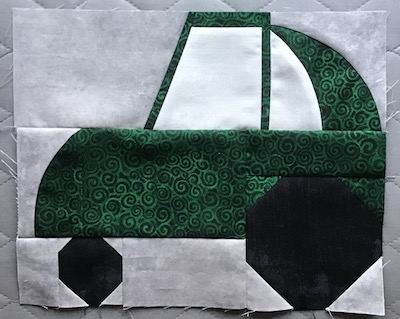 Tractor – another coloring page helped with this design.
Now that the vehicles are all made, how could I include them?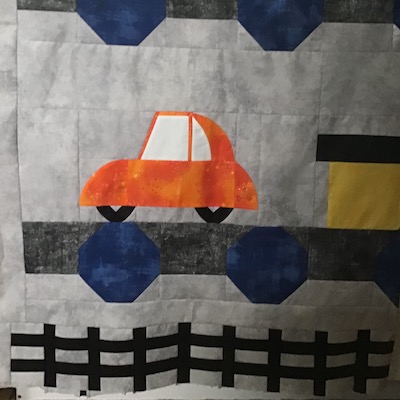 Brain storm! I could load the vehicles on to the train bed!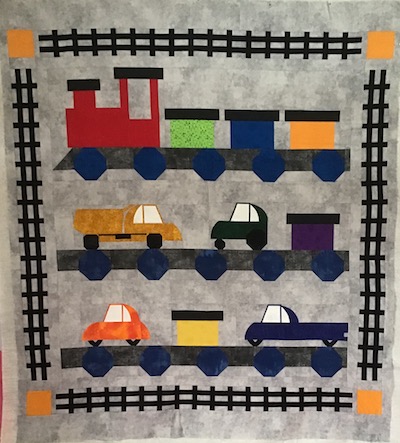 And finish with a train track border.
The quilt is pieced and sandwiched, so I did meet my December goal!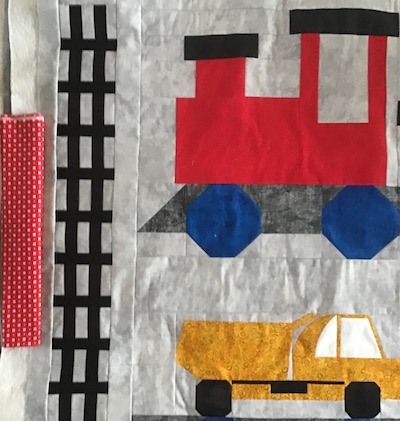 Next up, quilting and binding. I'll use the red print fabric in above photo.
Happy New Year everyone!
Linking to One Monthly Goal hosted by Patty of Elm Street Quilts.
Tags: One Monthly Goal