I hope everyone who celebrates had a Blessed Christmas.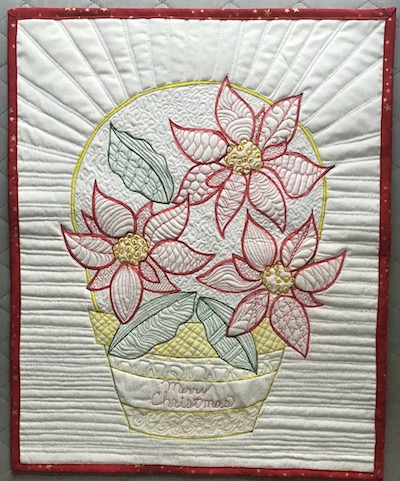 I completed and hung up my Christmas Countdown quilt on Christmas day. I'm happy with it! This was a quilt-along hosted by Helen Godden. If you want to stitch up one, find Helen's instructions on YouTube.
With Christmas and celebrations, not much sewing happened this past week, as I expected. I did find time to finish the train track border for my grandson's quilt.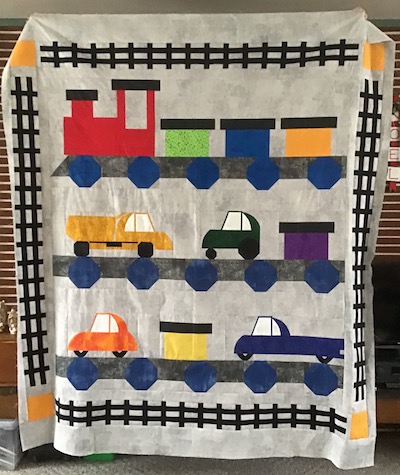 And added one more border of the mottled gray. Tomorrow I hope to get it all sandwiched and ready to quilt. His birthday is January 7th, so that is my goal – have it completed to gift to him on his birthday!
I don't think my family is doing anything special together for New Year's Eve. That might mean some sewing time, or reading. I'll see what mood I'm in that night.
I hope you all have a happy & healthy New Year.
Goodbye 2020!
Last Week's To-Do List:
Finish Helen Godden's Christmas Countdown quilt-along! Hope to hang it for Christmas! ✔️
Keep chugging along on that train track. ✔️
This Week's To-Do List:
Sandwich and quilt the train quilt.
Maybe pull out the appliqué quilt for my son & DIL. Pin appliqué in place.
Linking to To-Do Tuesday with Home Sewn by Us.