Can you believe it! Christmas is just a few days away! And tomorrow my hubs and I celebrate 43 years of marriage! Yes, it was crazy to get married just 2 days before Christmas. But, there you have it. Young love does crazy things!
I've kept current on Helen Godden's Christmas Countdown.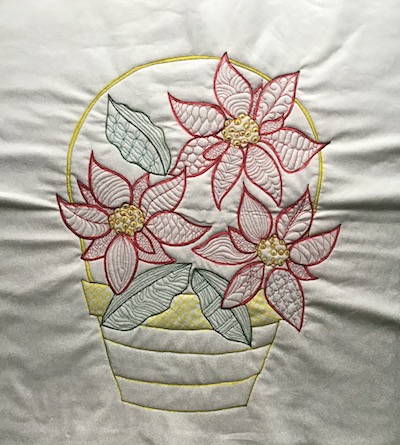 Poinsettia petals and leaves are quilted. Next up is the basket using yellow thread.
My grandson's train quilt is coming along. I've been stitching up train track and have it attached to the top and bottom of the quilt.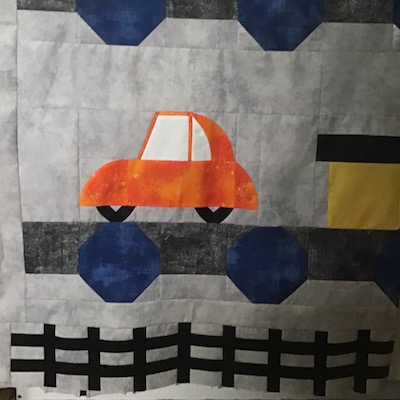 Here is just a snippet of the bottom track border. Next up more track along the sides of the quilt. More photos to come, next week.
I really don't know where this past week went. I sure didn't get a full week of sewing in! I hope, you, my quilting friends have had a good week of seasonal celebrations.
Last Week's To-Do List:
Stay current with Helen Godden's Christmas Countdown quilt-along!  ✔️
Piecing train track for outer border of grandson's quilt. ✔️ Getting there!
This Week's To-Do List:
Finish Helen Godden's Christmas Countdown quilt-along! Hope to hang it for Christmas!
Keep chugging along on that train track.
Linking to To-Do Tuesday with Home Sewn by Us. Go take a look and join in!