My OMG for July was finishing up two baby quilts I'm calling Splash.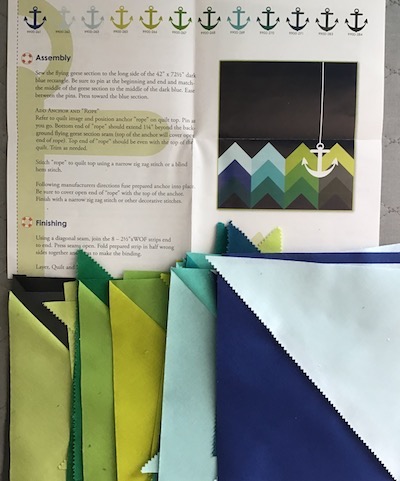 Moda Slice precut solids triangles and pattern. I cut the triangles in half to make 2 smaller quilts. Then followed the pattern for piecing layout, but added my own appliqué, omitting the anchor.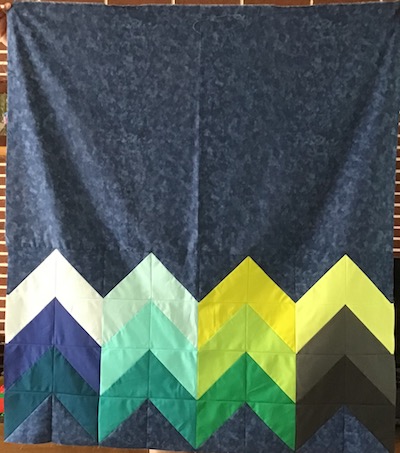 Top before appliqué is added. (I made 2 identical tops.)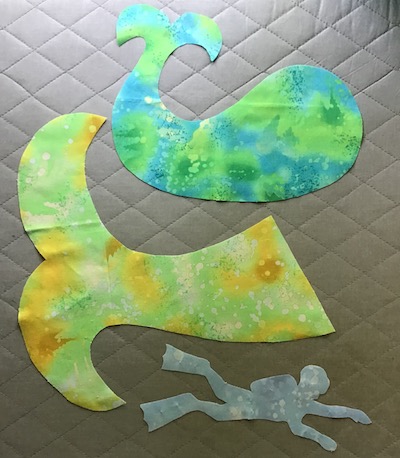 Appliqué pieces: baby whale, mother whale tail, scuba diver.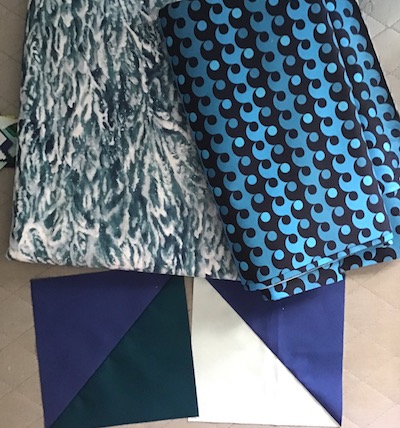 Fabric selected for the two quilt backs.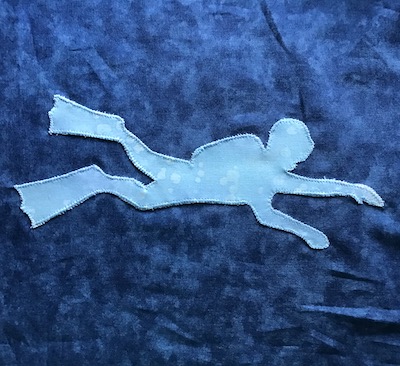 Scuba diver applique.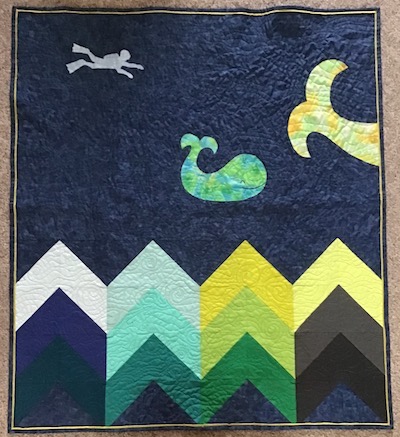 Quilted and bound.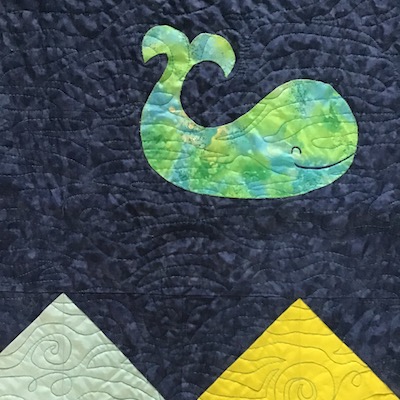 Close up of baby whale.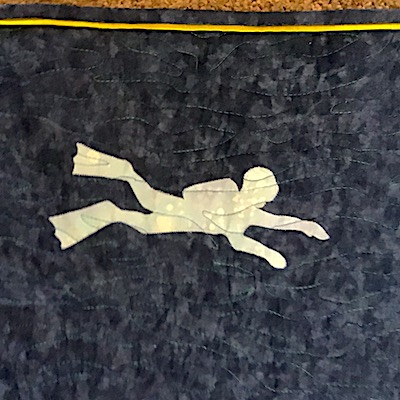 Quilting around scuba diver.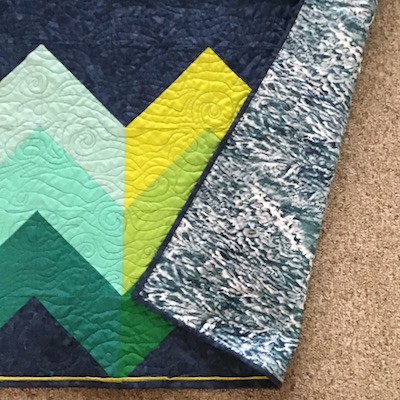 Quilting, I hope it looks like ocean currents. Back. Flange binding.
The quilts measure 46″ x 51″  Quilted with Superior Thread King Tut #1031 Edwardian Blue, 50 weight.
All done! All happy!
Linking to One Monthly Goal hosted by Patty of Elm Street Quilts.
Tags: One Monthly Goal