Here are some photos as Scrappy Star came together this past week.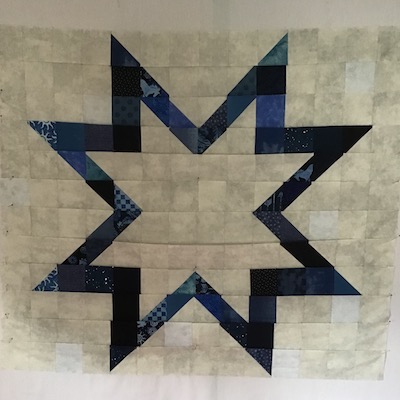 Rows on design wall.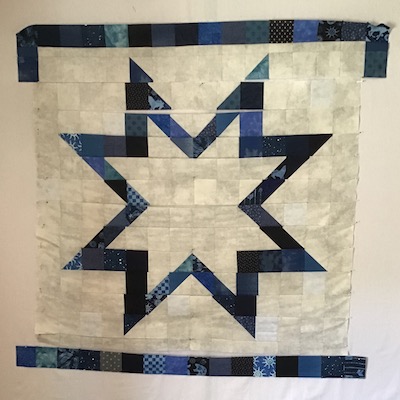 Building borders.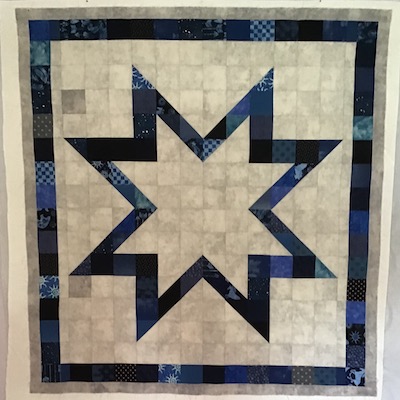 Pieced, sandwiched, ready for quilting.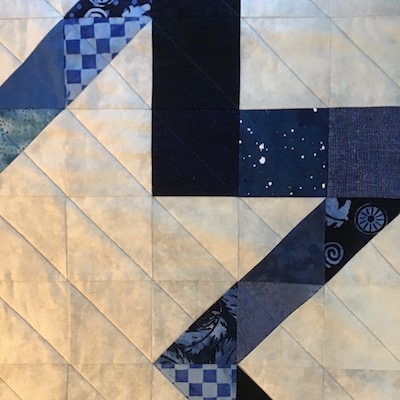 Half way there with walking foot diagonal quilting. Aurifil thread 1128 Light Blue Violet, 50 weight.
Last Week's To-Do List:
Finish piecing Scrappy Star quilt top.  ✔️ Finished piecing and moved on to sandwich and quilting!
This Week's To-Do List:
Make label & binding for Scrappy Star. Bind.
Start a new quilt, I have 2 waiting with patterns and fabrics purchased.
Linking to To-Do Tuesday hosted by Home Sewn by Us.