News! As of Monday, July 20, it was announced all major grocery stores in our town are making masks mandatory. No mask, no entrance. I'm fine with that. If for some reason you can not wear a mask, there is curb side pick up.
Last week several members of my family who have returned to work have requested more masks.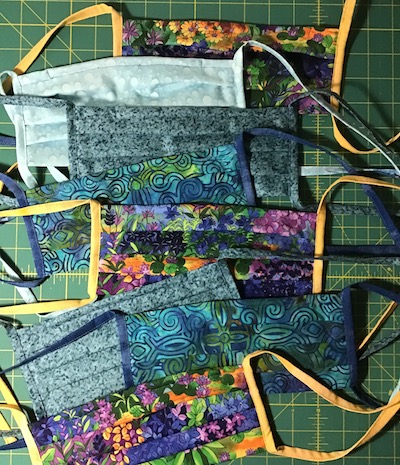 Some like ties, 8 masks made with ties.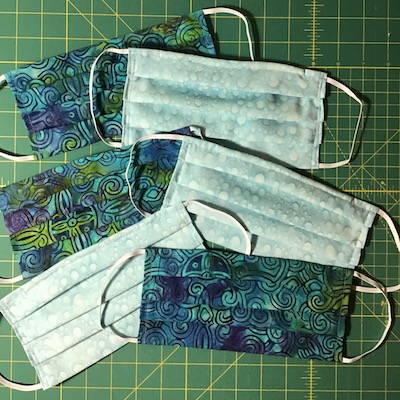 Some like masks with elastic, 6 made.
While shopping at the local quilt shop for the elastic, everyone had on masks. And when I checked out, my debit card was wiped with sanitizer before it was handed back to me. That was a nice extra step!
Scrappy Star is coming along.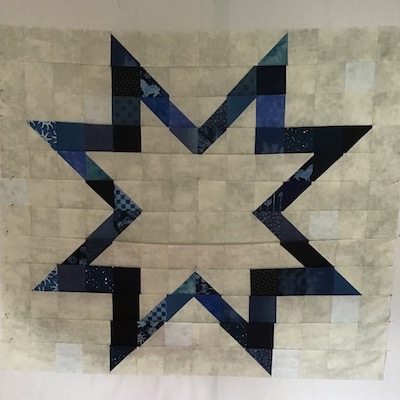 Rows completed. Next up borders.
I have no idea where this past week went! It flew by with little sewing happening.
Last To-Do List:
Piecing Scrappy Star baby quilt.  ✔️ Progress made.
Make more masks! I have several family members requesting masks.  ✔️ 14 masks made.
This Week's To-Do List:
Finish piecing Scrappy Star quilt top.
Linking to To-Do Tuesday hosted by Home Sewn by Us.