Many pieces! Here is my latest baby quilt in progress. I'm calling it Scrappy Star.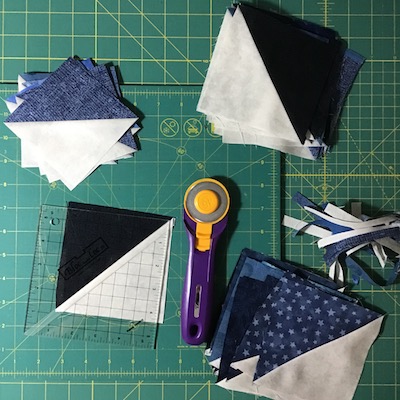 HST units pieced and being trimmed to 4″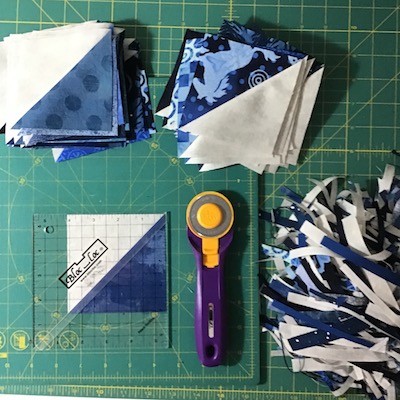 40 units all trimmed using Bloc-Loc tool. Bloc-Loc has several sizes and shapes that make trimming units a snap!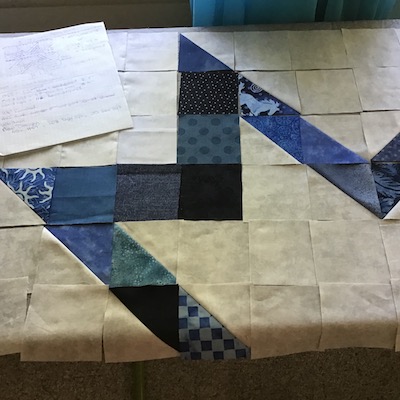 Time to lay out the star design. Sewing in progress.
The next project I worked on this past week was a zipper pouch made from candy bags.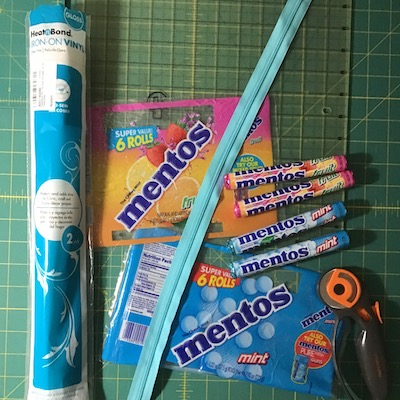 I bought 2 Mentos bags. After cutting them open, I covered both sides of each bag with Heat n Bond Iron on Vinyl. I followed this youtube by Laura of Sew Very Easy.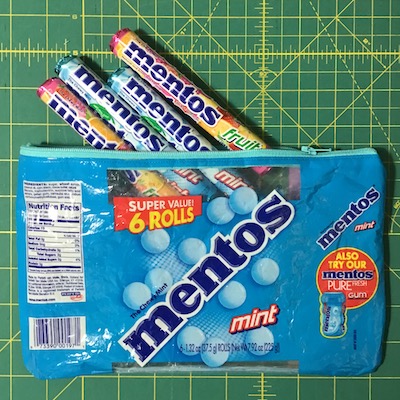 And easy it was!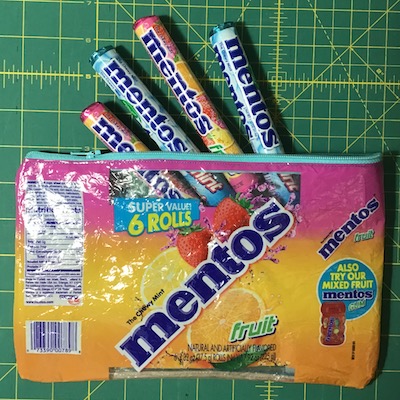 Flip side.
The zipper pouch measures 10″ x 6″. The Mentos pouch and candies – her favorite – are ready to mail to a special friend for her 20th birthday. Hubby said to add a note that says, "Mentos as a memento for your 20th Birthday!" He is such a punny guy!
That's it for this week. How was your week?
Last To-Do List:
Prep for one more baby quilt. A star design this time. ✔️ squares cut, units sewn and trimmed!
Candy Bag Pouch – hoping to find a bag of Mentos to use! ✔️Mentos comes in fruit favor too. Who knew?! I bought 2 bags in two flavors.
This Week's To-Do List:
Piecing Scrappy Star baby quilt.
Make more masks! I have several family members requesting masks.
Linking to To-Do Tuesday hosted by Home Sewn by Us.