This is why I always do a little quilting on a sample sandwich before starting to stitch on a quilt.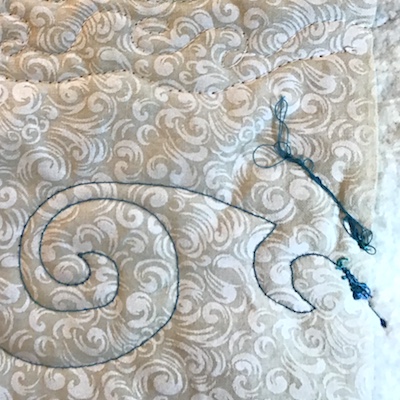 See all the loopy mess? Tension needed major adjustment before I started quilting Splash.
Once I played with the tension, top and bottom, and got a good stitch, I moved on to the Splash quilts.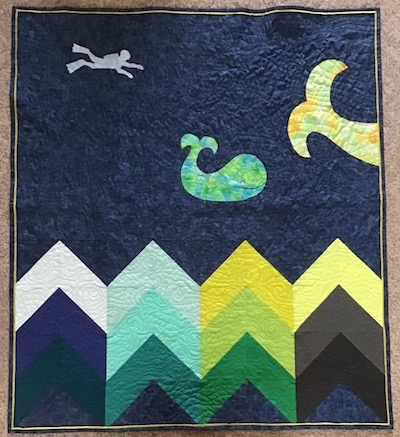 I'm hoping the random quilting looks like ocean currents. Since these quilts are my OMG, I'll share in more detail at the end of the month.
I moved on to a panel to stitch up for another baby quilt.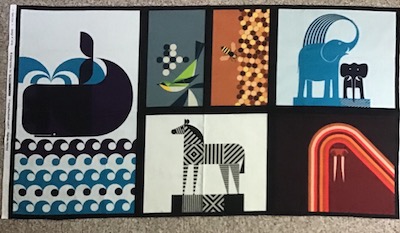 This panel is called Geo Zoo by Greg Mably for Robert Kaufman. It measures 24″ x 43."  I removed the elephants and walrus from the right side of the panel. Cut them apart, and then attached them side by side under the whale and zebra for a more pleasing layout for the baby quilt.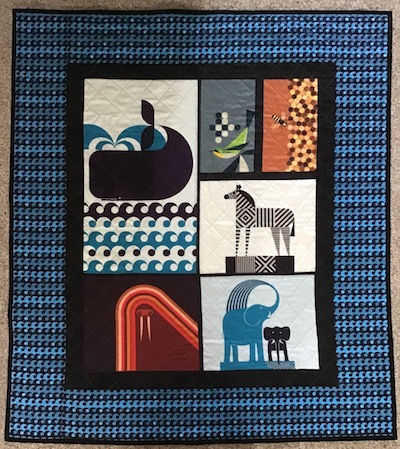 Two borders were added, a 2″ black fabric and a 6″ coordinating wave fabric which is part of the Geo Zoo fabric line.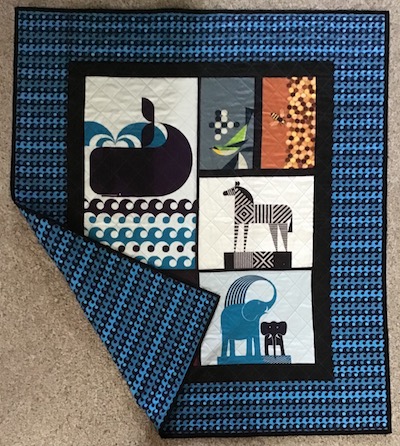 The wave fabric was used for the back, and then a solid black for the binding. Quilted in a grid using a light blue Aurifil thread. The finished quilt measures 45″ x 50″ and I think is just soooo cute!
Those are my whale quilts for this week. How was your week?
Last To-Do List:
Splash quilts  ✔️ Two quilted, one completed with binding and label, and one to bind.
???  ✔️ Geo Zoo panel quilt completed!
This Week's To-Do List:
Prep for one more baby quilt. A star design this time.
Candy Bag Pouch – hoping to find a bag of Mentos to use!