During the month of June, I've focused on finishing at least one baby quilt, and making progress on a few more.
It's been a good month for meeting my main goal – finishing a baby quilt for my niece's new little girl.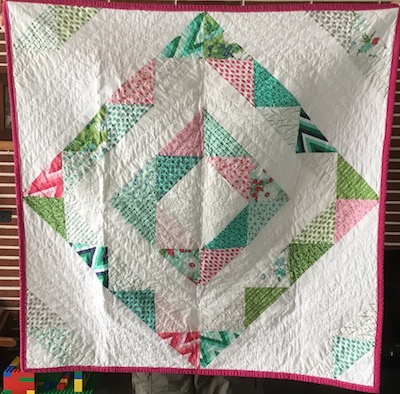 I did a curvy line stitch for the quilting using the walking foot.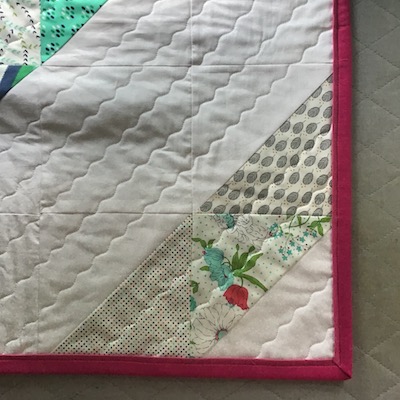 Close up, and also two solid pink fabrics for a flange binding.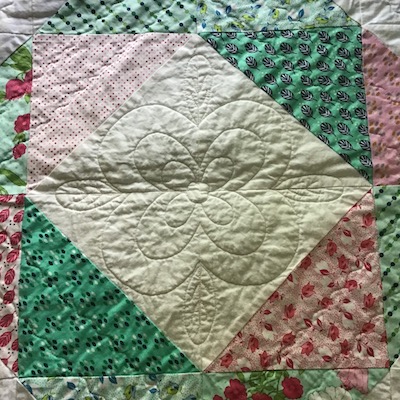 A flower motif for the center of the quilt.
Oh, plus while quilting, I decided to rip out the plain white corners and replace with printed fabric triangles.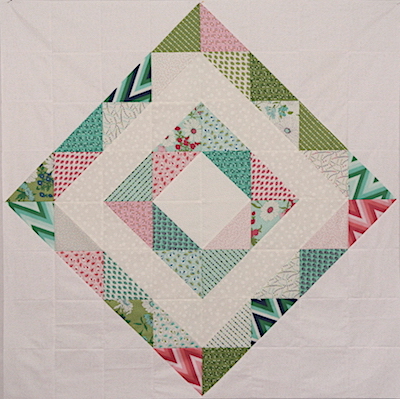 Before quilting, and ripping out corners.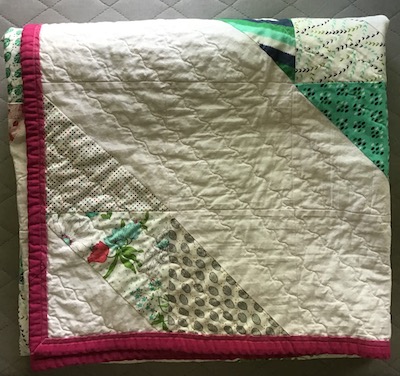 Quilted, bound, washed, labeled and ready to gift.
Two Splash quilts are well under way for two little boy quilts.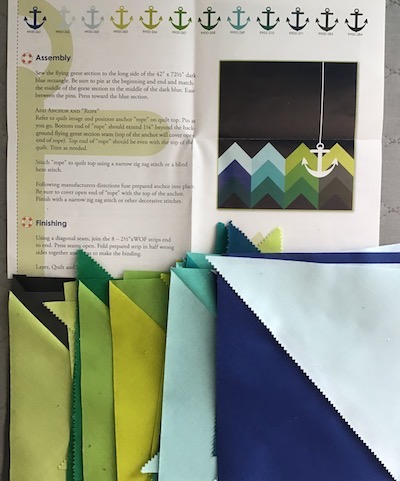 Blocks are pieced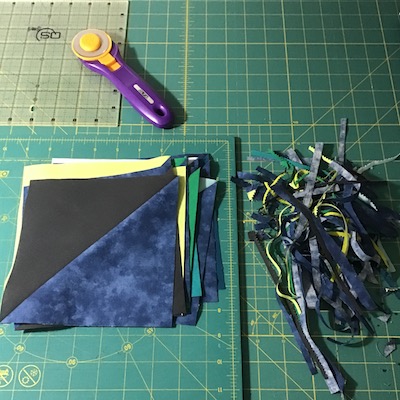 and trimmed. Tops are actually pieced waiting for appliqué to be added.
Finishing these two quilts will be July's OMG.
Linking to Patty's One Monthly Goal. Thank you Patty for hosting the linky party!
Tags: One Monthly Goal