This quilt is going to my Sister in Law.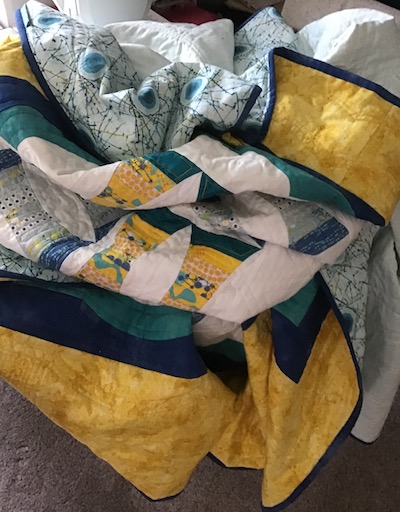 It was on hold for a while as I waited for fabric ordered for the binding.
The LQS was out of the blue Moda Grunge I used in the middle border and wanted for the binding. A bolt was ordered – back in May – and happily it arrived last Monday!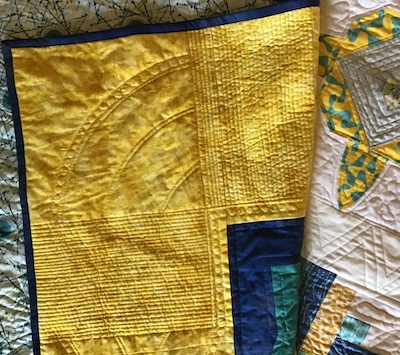 Binding on! Plus, here you can see the match stick quilting and curves quilted at the corners.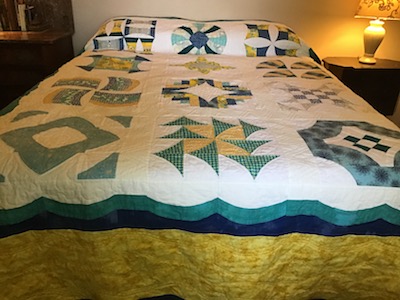 Here is the quilt on my queen size bed. The pattern is Curve it Up by Sew Kind of Wonderful. The yellow border was added so quilt fits a queen mattress. This is the largest quilt I've quilted on my Baby Lock Tiara III. 92″ x 105″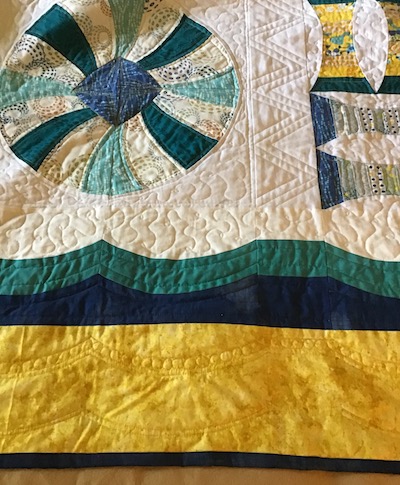 I quilted one block at a time. Sashing was quilted in a zig zag design,  all remaining white spaces quilted with meandering & loops. I followed the line of the curved piecing in the borders, adding circled in the wide yellow border for interest. Find more details and photos here.
Splash quilts are pieced and appliqué is underway!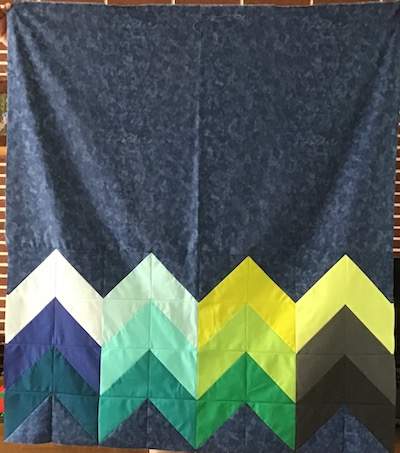 Finishing the Splash quilts will be my July OMG, a quilt party sponsored by Patty of Elm Street Quilts.
Last To-Do List:
Bind Curve It Up quilt  ✔️
Continue piecing Splash quilts  ✔️
This Week's To-Do List:
Splash quilts
???
Linking to To-Do Tuesday hosted by Home Sewn by Us. Go take a look at what other quilters are doing this summer.