Not a lot of sewing happened this week, unless I count shopping and cutting fabric.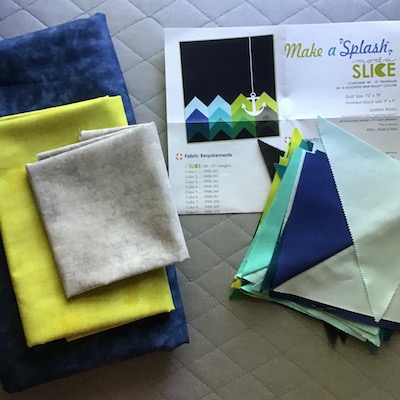 First up, I found fabric I like for the 2 baby Splash quilts. Blue Marble for background, Moda Grunge Decadent for binding, and Gray Marble for whale or anchor.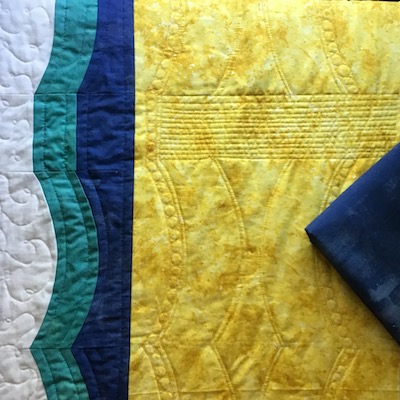 And finally! The fabric I ordered to use as binding for the Curve It Up quilt arrived!
And fabric cutting -
Fabric cut and labeled by row for the Boston Commons version of Trip Around the World pattern. And backing purchased! I've prepped this for a friend who wants to make a quilt similar to one her grandmother made & gave to her. Grandmother's quilt has been well loved, beyond repair.
Boston Commons is set aside, ready for some time in the future when my friend and I can get meet to start piecing. I'm going back to Curve It Up and get that binding on this week. Then on to piecing two Splash quilts.
Last To-Do List:
Baby Girl quilt – hand stitch label in place. ✔️
Work on Splash quilts, after shopping for background fabrics.  ✔️
This Week's To-Do List:
Bind Curve It Up quilt
Continue piecing Splash quilts
Linking to To-Do Tuesday hosted by Home Sewn by Us.