This past week I spent very little time in my sewing room. Even so, I did manage to complete the little vintage truck wall hanging for my son and daughter-in-law. They went away for the weekend to celebrate their wedding anniversary, so I didn't see them to give the little gift. I'll see them later this week. It finished at 15″ x 10 3/4″ pattern by Buttermilk Basin.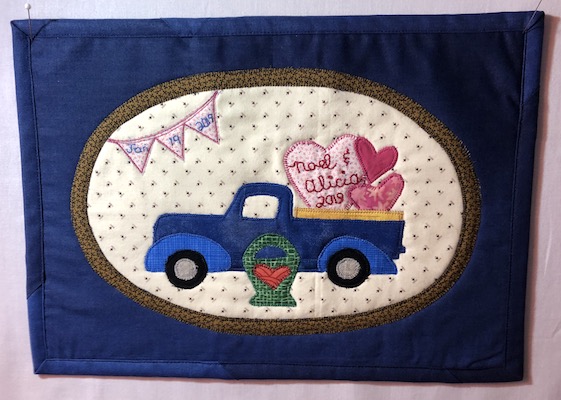 I'll report back later their reactions!
Happy stitching, All!
Last To Do List:
Finish up Vintage Truck for son & DIL for their 1st wedding anniversary on the 19th. ✔️ Finished!
Back to Bat Moon Rising quilt.  ✗ Nope, didn't get to this. Other family needs took precedence.
To Do List:
Bat Moon Rising  - get back to piecing!
Maybe play along with Project Quilting 11:2.
Linking to To-Do Tuesday.