As stated at the beginning of the month, I pulled out this UFO to baste and work towards quilting as my goal for November.
I'm glad I worded it "work towards" quilting. I did get the quilt spray basted. This is the largest quilt I've attempted to spray baste at 92″ wide by 104″ long.
I only completed the quilting 4 of the twelve 16″ square blocks. That's a start.
2 of the blocks photoed below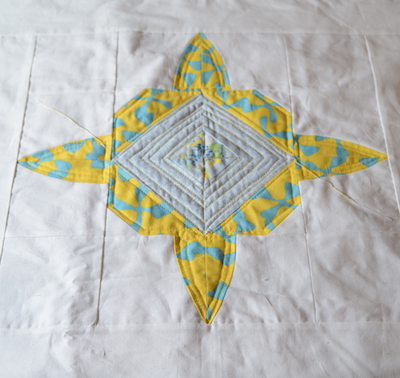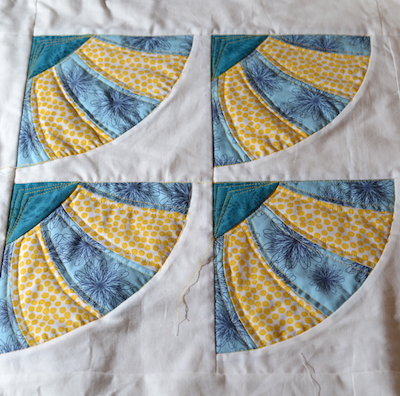 With the large expanse of white background, I think I'll just do diagonal quilting. Not sure. At this point I'm just not enjoying the process. And with Christmas just around the corner, I will set this quilt aside – again – and switch to some Christmas gift quilting.
I'm counting this as a finish for November as I was not anticipating finishing the top back when I wrote up my goal in the beginning of the month.
How was your month? Check out other OMG at Elm Street Quilts.
Tags: One Monthly Goal