This week filled up with lots of doing, but not much quilting. Here are just a few things I did get to this week.
First, I had to tackle my messing sewing room since I couldn't get to the cutting mat to continue with Bat Moon Rising!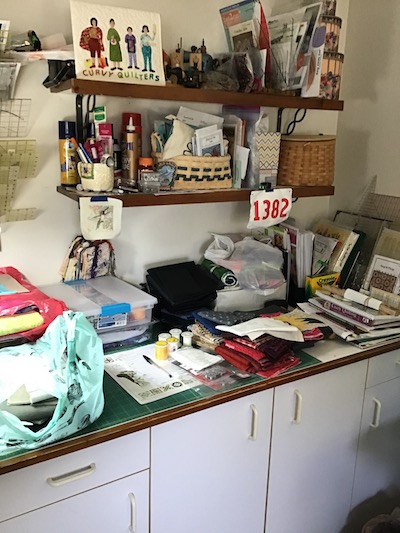 I did get the mat cleared off, but not the rest of the counter top to the right of the mat.
Anyway, that gave me room enough to cut out more Bat Moon Rising pieces.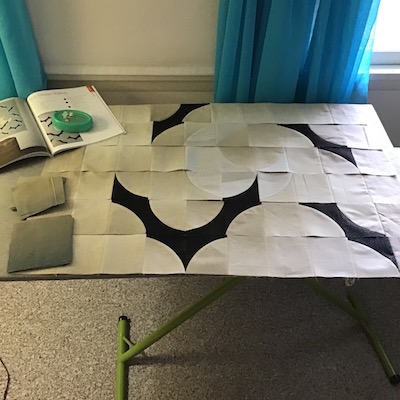 I only got a little bit of piecing completed.
Sunday was a day spent with family. Birthday celebration and a Train Show. Our granddaughter thought the Hodges Hand Cars was the best part of the Train Show. Here she is riding a Hand Car.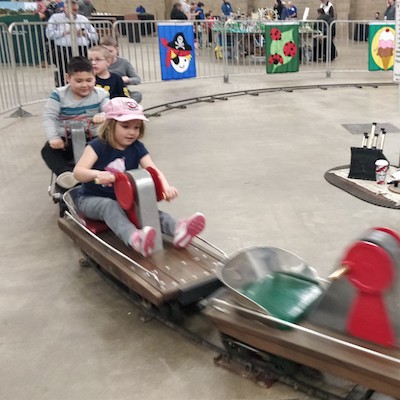 You turn that wheel round and round to go around the track. She thought it was great fun. Husband thought it was great exercise and a fun way for kiddos to run off some of their energy! LOL
Our grandson, not yet big enough for the Hand Car, sure enjoyed watching the bigger kids!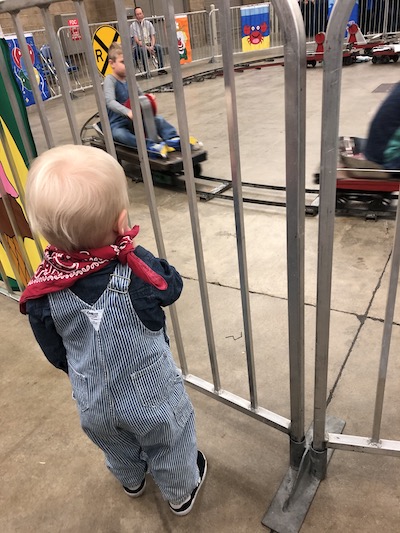 He stood there going "whoo whoo!" He loves anything with wheels and loves to imitate the sounds too.
Woot! I finished stitching Dropcloth Sampler last night.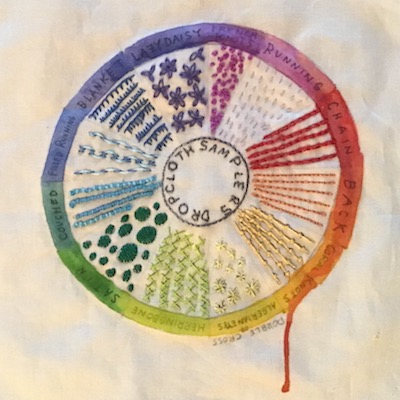 I'll figure out how to frame it, most likely an embroidery hoop, after Thanksgiving. I'll try to remember to keep an eye out for a hoop while shopping this weekend.
Next up – Thanksgiving baking! Remember those Pumpkin Dinner Rolls I posted last Tuesday? I'm making them today, and putting together the dressing. The turkey is defrosting in the fridge.
I hope you are all enjoying gearing up for the Holidays!
Last To-Do List:
Continue with Curve it Up quilting ✗
Keep piecing Bat Moon Rising ✔️
Piecing block 4 of Happy Little Things ✗
Finish Satin Stitch in the Dropcloth Sampler ✔️
To Do List:
Thanksgiving baking, cooking!
Enjoying Thanksgiving with family and friends.
Make and mail a little snowman mug rug for my SIL.
Any quilting or piecing I might find time for this Thanksgiving week
Linking to To-Do Tuesday hosted by Home Sewn by Us.