I didn't get very far on my goal for January which was to work on completing my 2018 temperature quilt.
I did pull fabric for embroidering the name of each month. I used the fabric from the low temp of the first day of the month as the background for embroidering the name of the month. The embroidery is all completed.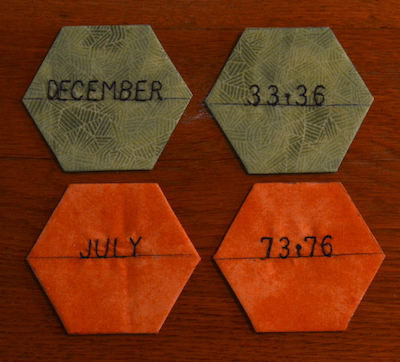 I also decided to embroider the temperature range on each fabric used in the quilt.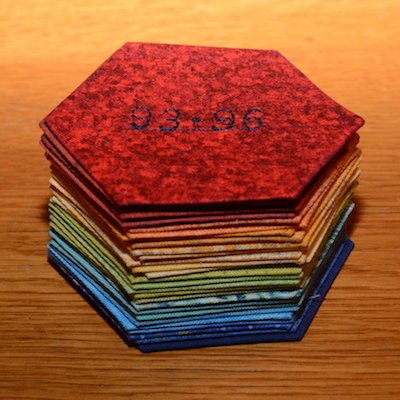 Small progress for January, but here's hoping I complete this project this month.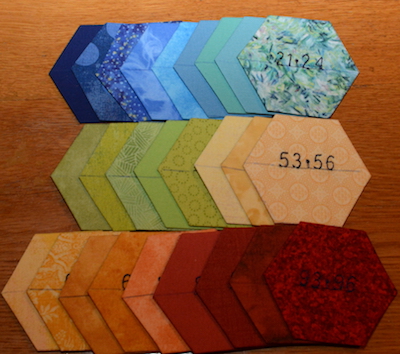 I used a Frixion pen to mark lines. Next step, iron the pen marks off. Then it's time to piece all the hexies together. That will be my goal for February.
Linking to One Monthly Goal over at Elm Street Quilts.
Tags: One Monthly Goal