Once the holidays of Christmas and New Years passed, I switched to prepping for an upcoming event.
My eldest son married his beloved Saturday, January 19!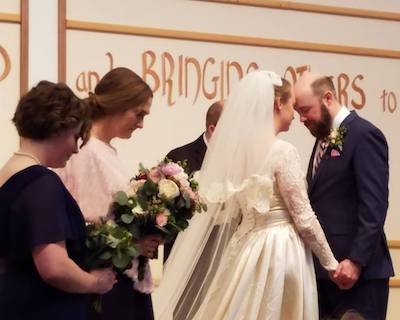 All the photos I'm sharing are from cell phones of relatives. Professional photos will come later.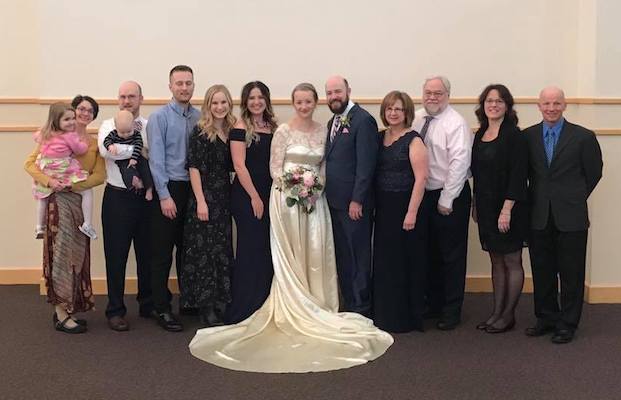 My kiddos, grands, happy newly weds, me & my husband, groom's aunt & uncle.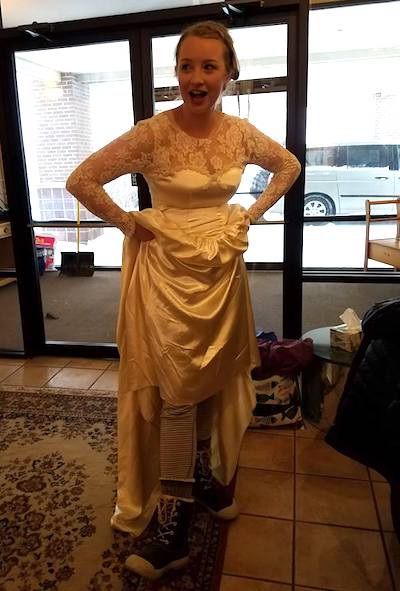 It snowed all day long, and was so windy. Bride arriving in snow boots and leggings!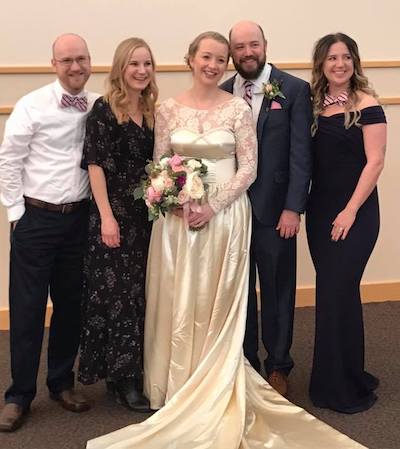 My kiddos. Son Luke, Daughter Anna, DILove Alicia, Son Noel, Daughter Charis. Luke was best man, Charis was also on the groom's side, but what do you call her, a groom's person? Wish I had a photo of the whole wedding party.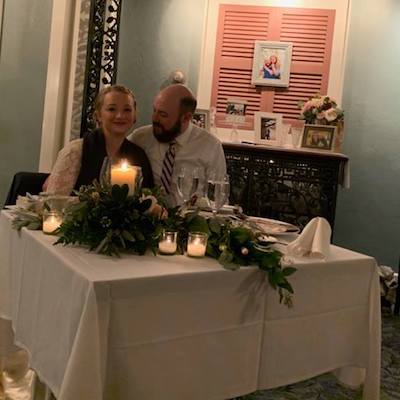 Happy Couple at the reception!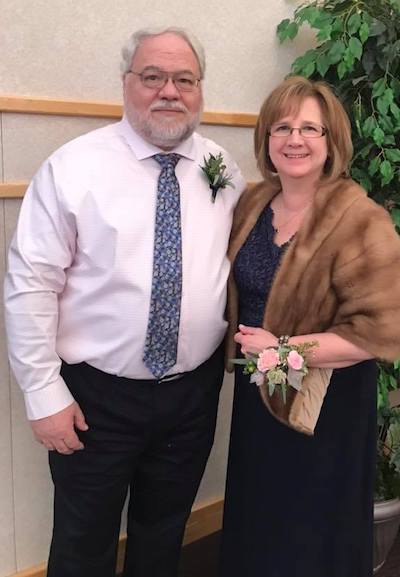 My husband, John and me.
Sunday morning we hosted a brunch in our home for family and friends before they headed back to their homes.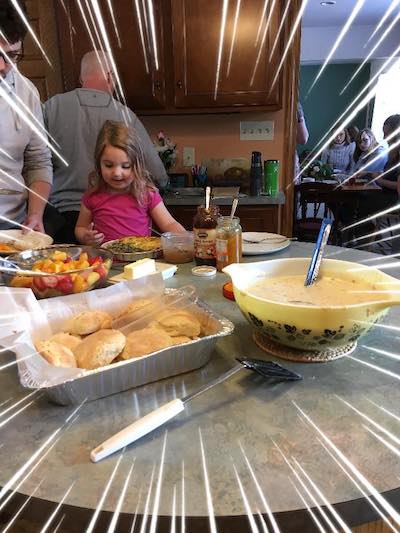 Dear friends, the Roses, made biscuits and gravy for 24 people! We also served quiche, fruit, yogurt & granola, juices & coffee.
Fun facts: the wedding gown was my mother's. Sadly she passed last February, not living to see her gown being worn in her grandson's wedding. This is the fourth time for it to be used in a family wedding. My sister and also my cousin wore the gown at their weddings. The fur stoles worn by my daughter and me are from my husband's grandmother.
As for sewing this week, I'll be adding borders to 2 quilt tops for my sister-in-law. She commented on all the quilts in my house. I told her to pick one out. Then showed her a few I would part with and she selected one. Then I took her up to my sewing room, and showed her finished tops that so far do not have homes. She selected 2. But she wants them bed size. I'll be adding one border to each.
And get this! A local quilt shop held a 60% off one item sale yesterday. One item could be up to a 10 yard cut of fabric! We selected fabric to finish the 2 quilts. 10 yards for one and 7 yards for the second, using same fabric for border & back. What a deal!
I'm taking a breather today – we had 7 guests staying with us for the wedding. And yes, each bed had at least one quilt on it! Some had 2! We woke up to -8 degrees Fahrenheit Monday morning! Our first guests arrived Wednesday night, and the last of our guests left 6:30pm Monday night! What a full and fun wedding celebration!
I'd say the New Year is going extremely well for me. How is your January going?
Most recent goals:
Finishing Helen Godden's FMQ Christmas ornaments ✗ I really wanted to finish this one up, but wedding prep happily took up my time!
Finish 2018 Temperature quilt (I'm giving myself the month of January to finish it.) ✗ Not touched.
Start a new project for my soon to be DIL! ✔️ DIL selected a pattern, I was able to buy a fabric kit, book and ruler at 15% off. I'll share more about this quilt once I get going on it.
This week's to-do list:
work on 2018 temperature quilt. I have some embroidery of dates and temperatures to do by machine.
work on adding borders to SIL 2 quilt tops. I have a quilting sewing day scheduled with friends for Thursday, I plan on working on the borders then.
Linking to To-Do Tuesday and Linky Tuesday.