My goal for January will be to stitch together all of the 365 pieced hexies I made throughout 2018 for my Daily Temperature Quilt.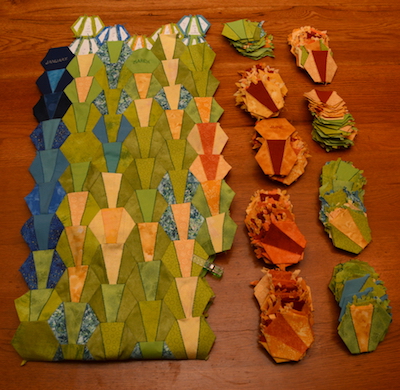 First I want to machine embroider the names of the months and temperature range on the fabric I used. Then I plan on using a monofilament thread and zigzag stitch the hexies together. Fingers crossed my plan works.
Linking to Elm Street Quilts where Patty hosts One Monthly Goal.
Happy New Year!