Looking back over 2018 and selecting the Best Of for this post, I find I am just as tickled with this Teddy Bear Quilt as I was in April. This was a quilt for a customer who wanted a baby quilt using the grandfather's terry cloth robe. I paired the robe with Moda Grunge Dots making a 2 sided quilt with a Teddy Bear on each side.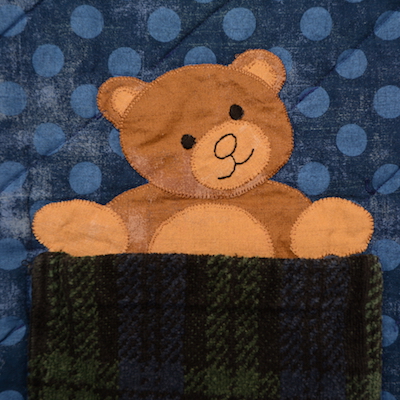 Teddy in the terry cloth pocket.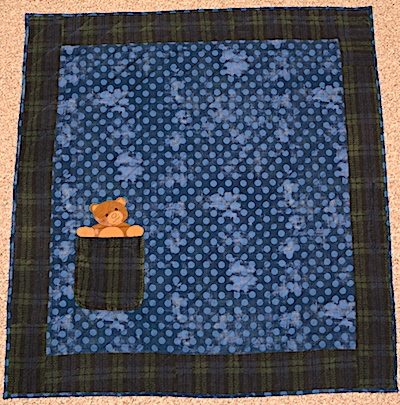 Pocket & Moda side of quilt.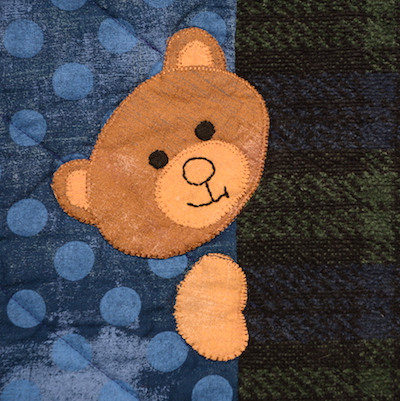 Teddy peeking out from under the terry cloth.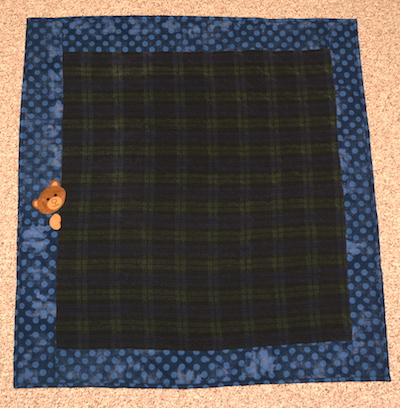 Terry cloth side of quilt.
Another favorite is this Heart Quilt I made for my nephew's baby girl.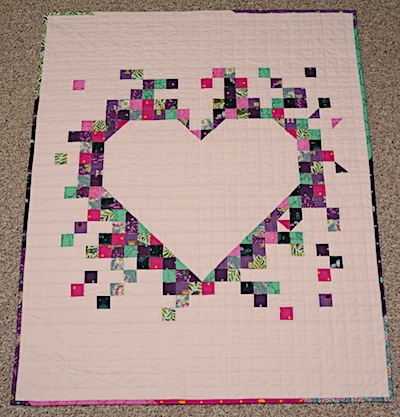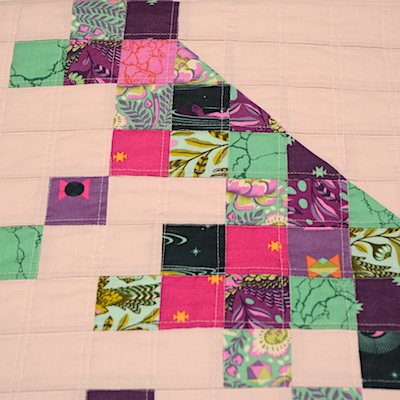 Quilted using a walking foot in a simple grid design.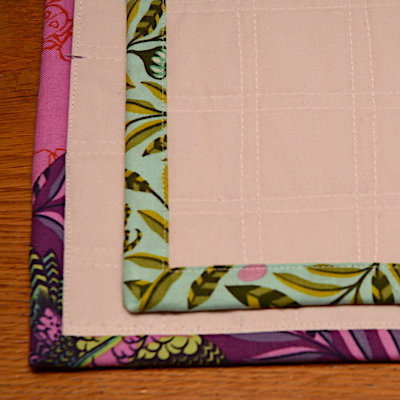 Scrappy machine attached binding.
I started a Jodi Barrow's Square in a Square quilt, not finished, but I do love the blocks.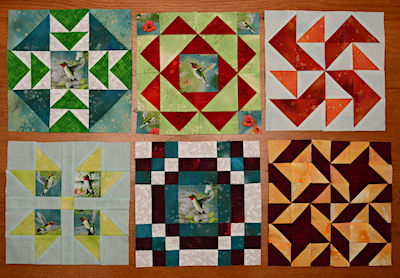 I'm pairing a lovely Hummingbird print with fabrics from my stash, and using Jodi's Letters to a Soldier book. These brights look nothing like her Civil War prints!  I hate that this is now an UFO, as I have not stitched on it since the summer. Here's hoping 2019 will see progress!
A quick project I made for my father when he moved into an assisted living apartment are these orphan block placemats and coasters.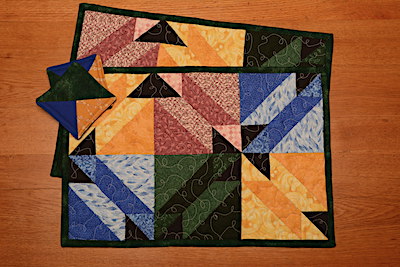 I thought these would be nice and cheery in his little kitchenette.
My last creative juices for 2018 got me going on two Christmas stocking for my two grand children.
The Snowman was for my grand daughter and the Christmas Moose (a moose with a scarf makes it a Christmas Moose, right!?) was for my grand son.
Goodbye 2018 and Hello 2019!
Happy New Year all!
Upcoming To-Do Plans include
Finishing Helen Godden's FMQ Christmas ornaments
Finish 2018 Temperature quilt (I'm giving myself the month of January to finish it.)
Start a new project for my soon to be DIL!
Linking to To-Do Tuesday and Linky Tuesday.