Lap quilt for a relative confined to a wheel chair.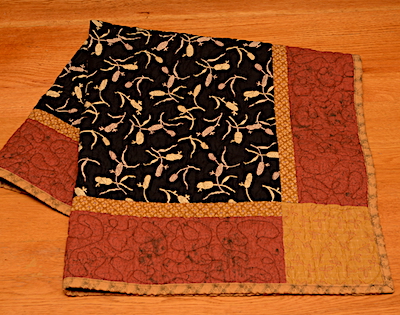 Snowmen Tea Towels for a relative having hip replacement surgery. She decorates with Snowmen during the holidays – adding a little bit to her collection!  The lap quilt and 2 tea towels below go in the mail tomorrow!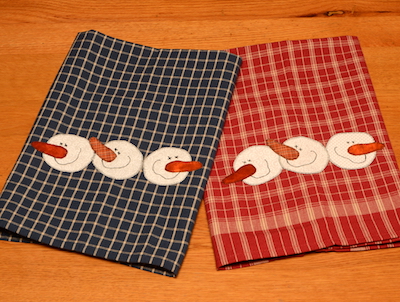 Tea Towels for upcoming gift exchange.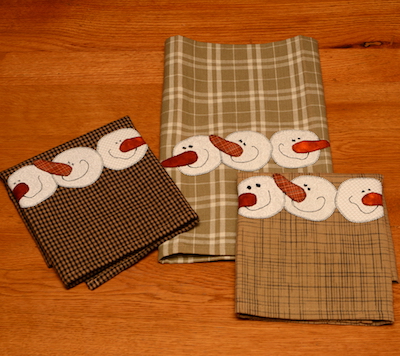 Tea Towel for a friend's birthday.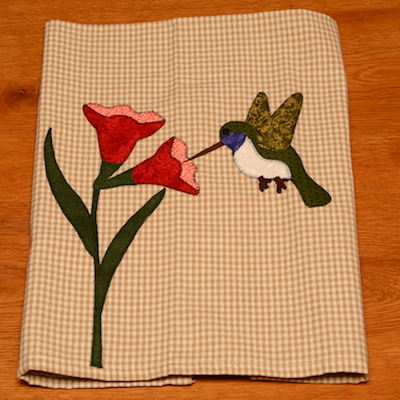 Tea Towel patterns are by the Wooden Bear. I found kits during a shop hop that included one tea towel, fabrics, fusible, pattern, and even buttons for the eyes. I bought 4 more tea towels, and added just a bit of fabric. The fabric amount in the kits were very generous. Having the kits sure added to making fast little gifties!
On my to-do list was FMQ Chic Country – I have about 1/3 of it quilted, with another 1/3  marked for the next step. Progress!
Dancing Stars quilt got set to the side to allow time to stitch up the gifts.
Do you have gift making on your to-do list?
How did I do on the last posted To-Do List:
Continue paper piecing Dancing Stars ✗
FMQ Chic Country ✔️
This week's To-Do List:
Quilting Chic Country
Embroidery pumpkin
Linking to To-Do Tuesday and Linky Tuesday.