July flew by and I did not sit at my sewing machine for even a second. I did get some hand stitching completed on my temperature quilt, but that was not my July goal!
For August, I'll just repeat what I thought I'd do in July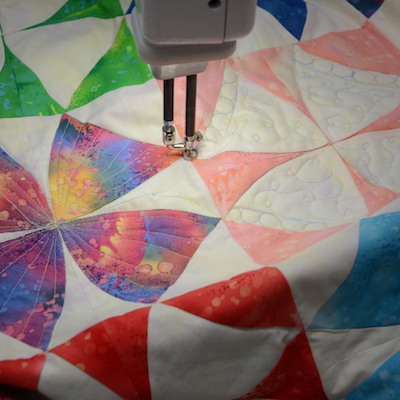 continue the FMQ on Chic Country.
After helping our son & family move in June, and helping my father move to assisted living in July, it is time to get back to some quilting!
Linking to One Monthly Goal with Patty of Elm Street Quilts.
Tags: One Monthly Goal