I'm trying to keep my OMG for June pretty simple. My goal will be to piece the back and then sandwich the Chic Country quilt top I finished piecing back in January.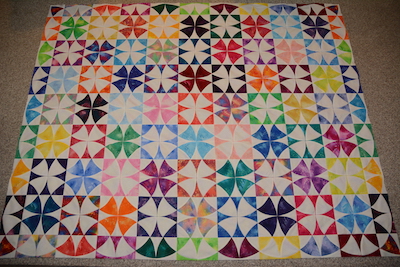 If I start the quilting, that will be a bonus!
June is gearing up to be a busy month. My #2 son is moving back to our town with his family on the 6th. My Sweet DIL is anticipating help with their two young children as they settle in. And of course as Grandma, I'm very willing to help entertain kiddos, ages 5 months and 3 years old!
I'm thinking there won't be a lot of sewing happening this month. Most likely I'll be helping with the Grands, and also helping unpack and organize their home.
Oh, and BTW, the quilt top was made for the 3 year old! It would be nice to complete it for her as she settles into her new bedroom!
Linking One Monthly Goal with Elm Street Quilts.
Tags: One Monthly Goal