My goal for May was to complete a UFO baby quilt top to be donated to an auction.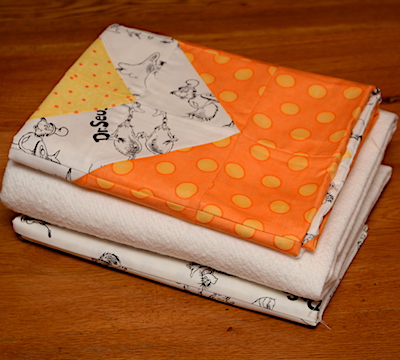 I did complete the quilt and delivered it before heading out on of town May 14th.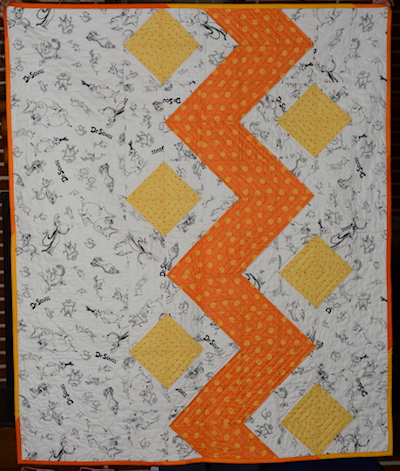 The quilt measures 40″ by 47 1/2″.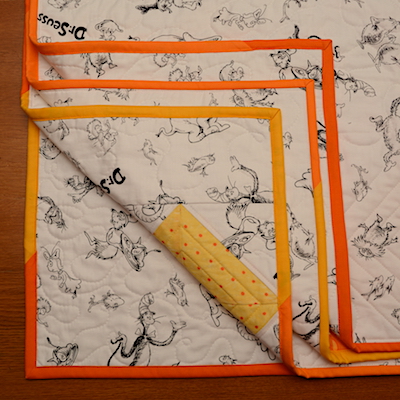 I attached the multi-color binding by machine.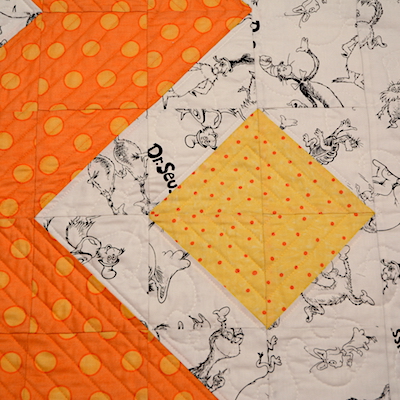 Machine quilted with straight line quilting in the large orange zig-zag, spiral quilting in the squares, meandering with loops in the background.
I'm pleased.
Linking to One Monthly Goal hosted by Patty of Elm Street Quilting.
Did you know that OMG has sponsors with a monthly drawing from those who complete their goal?  Last month I was one of the lucky winners for a free pattern from Violet Craft!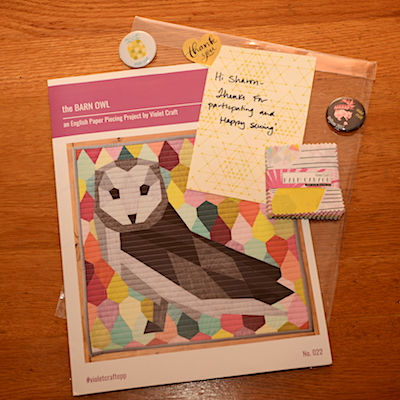 I selected the Barn Owl English Paper Piecing pattern, and Violet sent along a few other goodies! Thank you Patty for hosting OMG, and thank you Violet for the pattern and goodies! I'm putting this pattern on my to make in 2019. …   If I can wait that long!
Tags: One Monthly Goal