What a full week! Our son and his family successfully moved back to town. There are still boxes to be unpacked. It does take a while to settle in to a new home and neighborhood. Yet, my DIL says she feels at home already.
With all the time spent helping them, I only fit in a few little steps in my quilting plans for the week.
BOM – I selected fabric and got the pieces cut.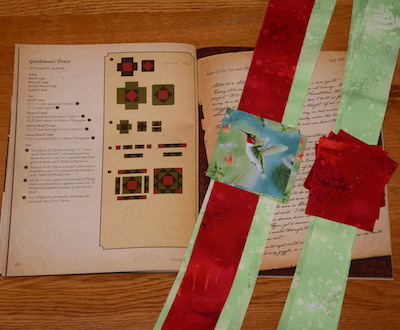 Monogram label – I think I have the program figured out on my Janome 8900. Now  I just need to tweak it a bit before mailing it out to my friend.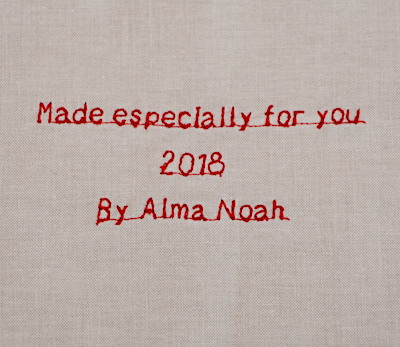 Temperature quilt – I'm keeping up with my daily hand piecing.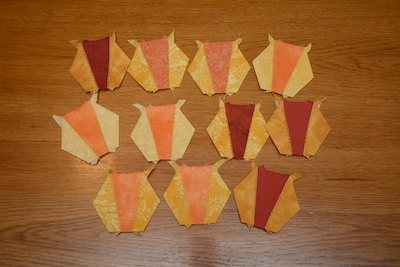 Plus I bought the start of a new project. I've been eyeing Brimfield EPP Pattern for a while. Paper Pieces had it on sale last week. I could not resist! I bought the pattern and 3/8″ window templates.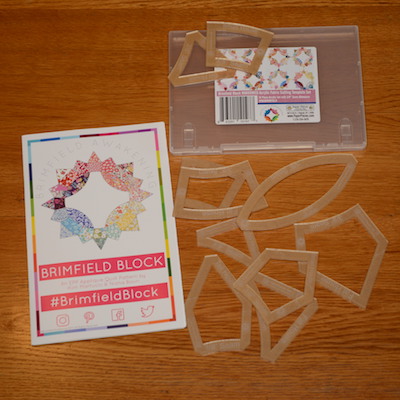 I am going on a shop hop next week with a few friends, and plan to shop for fabric for Brimfield.
Do you have any new projects planned for the Summer?
How did I do on last's week To-Do list?
Son and family moving back to town. Which means, I'm cleaning kitchen and bathrooms before moving van arrives. ✔️Done.  Oops! The previous owners missed packing a kitchen cabinet. The baking ware cabinet was full of baking trays, wire cooling racks, wire basket, and a muffin pan. My Dear Husband scrubbed and painted what will be a family room in the basement. Such a nice guy! Our son plans on finishing  this space in the basement before moving furniture and his plethora of Legos into it.
Which also means I'll be helping them settle in: child care & maybe some unpacking. ✔️ Wednesday, I met the movers and helped direct boxes and furniture to appropriate rooms. My DIL and grands arrived just as the movers were closing up their truck. DIL and I got busy with organizing the essentials for the night while grand daughter was happy playing with her 'new' Lego Duplos in her new room! And baby slept in his Pack n Play. Thursday – setting up kitchen. Friday – child care while DIL grocery shopped. Saturday- child care. I think their move has gone pretty smoothly!
Figure out how to use monogramming function on my sewing machine. ✔️I'm catching on and just about ready to finalize a label for a friend.
Continue Square in a Square BOM. ✔️ Yes, if cutting out the next 2 blocks count!
This week's To-Do List:
Continue to play with monogramming function on my Janome.
Stitch up the set of blocks I cut this week for the Square in a Square BOM.
Linking to To-Do Tuesday and Linking Tuesday.