Decisions, decisions. I'd like to have a quilt ready to donate to an auction coming up May 20th.
Having looked through my finished quilt tops, I've decided on a baby size quilt.
This one is Dr. Seuss themed.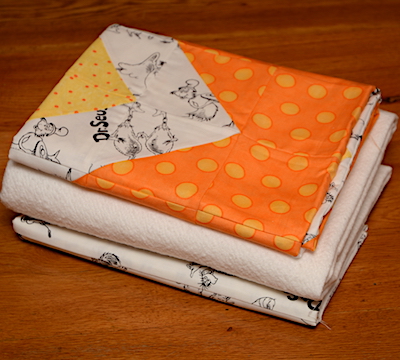 I used two fun orange and yellow dot prints to create large zig-zag.
The back & back ground fabric has line drawings of Dr. Seuss characters.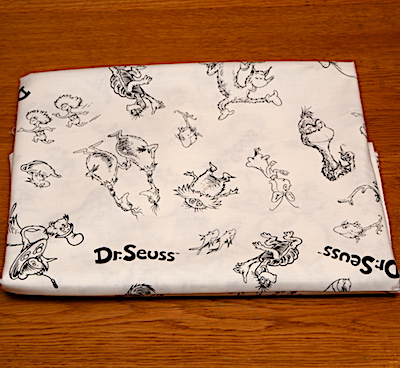 My goal is to sandwich, baste, quilt, and bind all before May 20th.
Looking at my schedule, I really need to have this quilt completed by May 9th, because of other commitments for later this month.
I'm thinking some simple line quilting in the zig-zag and meandering in the background will work nicely.
Linking to One Monthly Goal hosted by Patty of Elm Street Quilts.
Tags: One Monthly Goal