Happy May 1st!
I'm teaching a little English Paper Piecing, EPP, make-n-take at our local public library today. The library is offering a craft night the first Tuesday of the month. Crafts like felting, beading, card weaving have been offered and I've been asked to demo a quilting project. I decided on EPP because each participant should be able to finish a rosette during the class.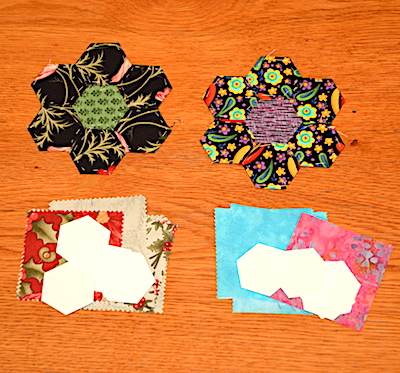 I've made up kits, and have my supplies ready, needles, thread, scissors, glue!
I have couple projects to show so those attending can see what you can do with EPP.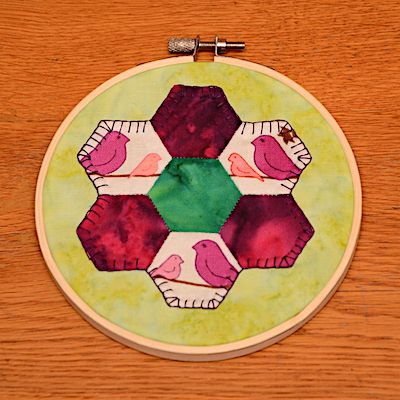 EPP Rosette stitched to a background and mounted in a hoop for displaying.
EPP Flower stitched onto a notebook cover.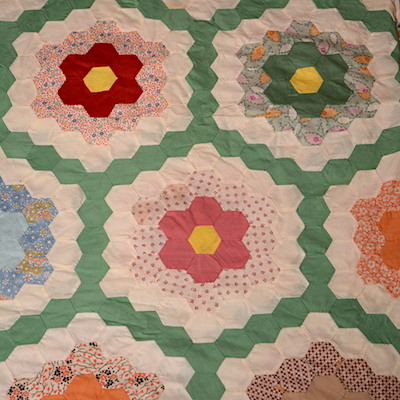 Plus I have this antique quilt top to show!
Last week I finished this baby quilt, I'm loving it!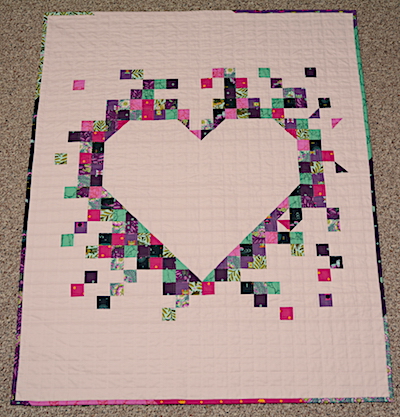 Read all about this heart quilt design here.
How did I do on last week's To-Do List:
Finish quilting baby quilt and Bind it!  ✔️ Completed and ready to mail!
Finish prep for EPP demo I'm presenting Tuesday, May 1st.  ✔️ Ready! I hope it is a fun class!
To-Do List for this week:
Sew borders on last year's BOM from the Facebook Group: Sit Down Free Motion Quilters.
Linking to To-Do Tuesday and Linky Tuesday.
Tags: English Paper Piecing