My OMG, a baby quilt, is finished!
Recap – I bought a Tula Pink Spirit Animal Fat Eighth pack from Quilts Plus in Indianapolis, IN. And soft pink yardage for the background and back from Edwards Sewing Center in Fort Wayne, IN.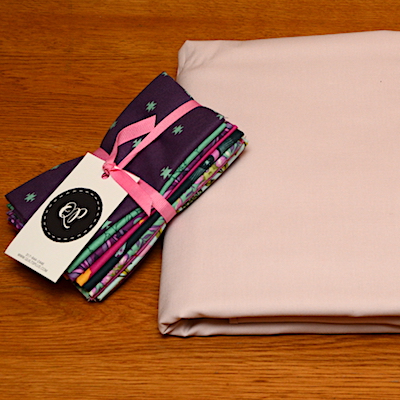 Before I cut into the fabric, I saw a wonderful heart quilt on Sarah's blog Quilt Moderne. Seeing that quilt totally change my plans for this baby quilt! I asked Sarah for permission to copy the quilt, which she gave me, plus she shared some tips on how she assembled her quilt. Sarah mentioned the heart design was not original to her, she had copied it with permission from Rene Creates (blog link was not working when I wrote this post.)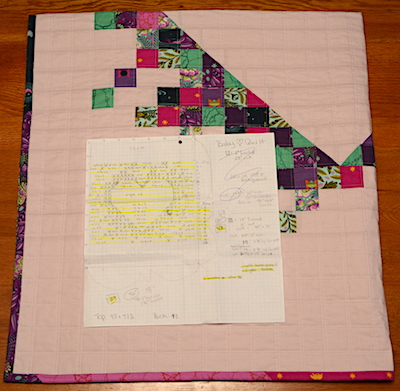 I sketched out a drawing of my plans on graph paper, and calculated using 1  1/2″  finished squares and half square triangles for a quilt measuring 42″ x 51″.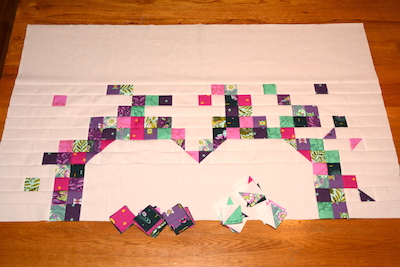 I worked row by row following the measurements I had calculated in my graph paper drawing. I used a yellow highlighter to mark through each row on the graph paper as I completed the row. That helped to keep me on the current row. Plus if I ever want to make this quilt again, I can still read my design! Above I'm at the half way point! And I was so super happy with how the quilt top was coming together!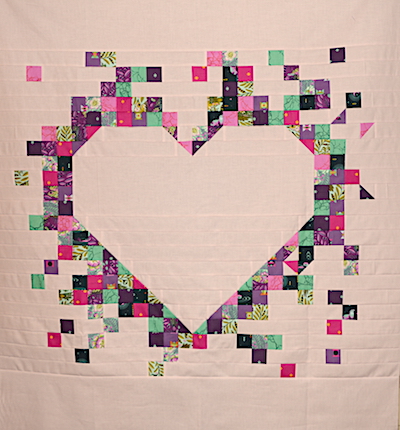 Happy dance! The completed top!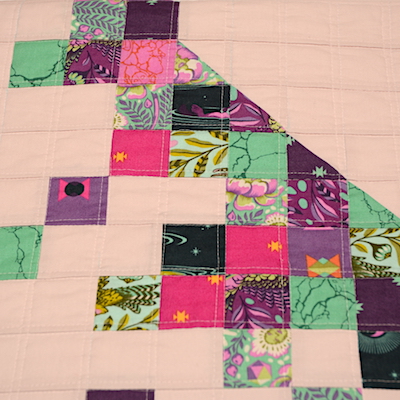 Close up of quilting. I did a simple grid with the walking foot attachment, stitching in the ditch and then 1/4″ to one side of the seams. More happy dancing! I love it!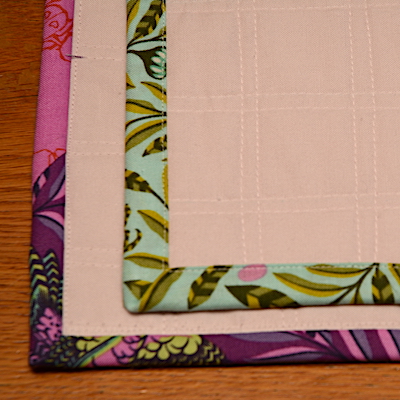 Binding attached by machine. I attached the binding to the back of the quilt and then pressed it to the front and stitched along the edge of the binding which shows on the front of the quilt. On the back, stitching shows on the back fabric just a hair in from the binding. I like the look of this type of binding and it will hold up well to multiple washing.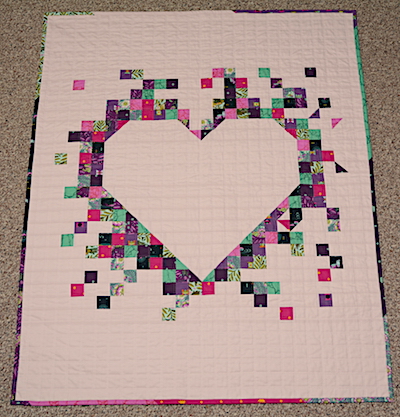 Finished Quilt! Pieced on my 1951 Featherweight Sewing Machine, at my sewing club days, using Aurifil 50 wt thread. Quilted on my Janome 8900 using So Fine! Superior Thread.
I hope my nephew and his wife love it as much as I do for their baby girl!
Linking to One Monthly Goal hosted by Patty of Elm Street Quilts.
Tags: One Monthly Goal