I have two gifts to start and finish this month.
One is a Christmas gift for my granddaughter.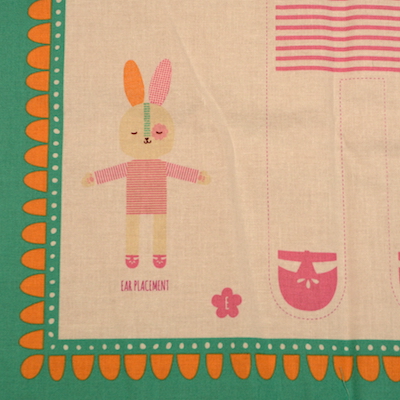 It's a panel to make a bunny doll family – the Spring Bunny Fun panel has preprints to make Mr. & Mrs. Bunnikins and 3 baby bunnies. I thought this would be a nice gift for Granddaughter as baby brother will be added to her family on or about January 6, 2018! She is also getting a doll quilt, which her mother requested.
Baby brother will be receiving a quilt when he arrives.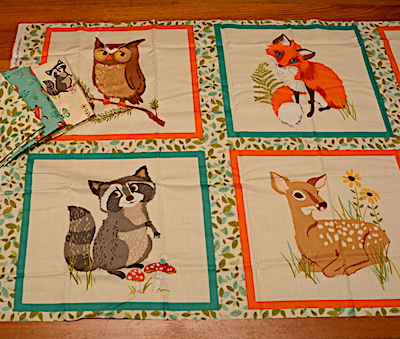 I purchased this Forest Fellows panel and coordinating prints. I'm usually NOT a panel person, so this is new territory for me!
I had such good intentions of starting these projects soon after I purchased them. Ha ha! Didn't happen. One is from a June Shop Hop! In the next two weeks I need to start and finish both, as we will be traveling the last half of the month. Maybe I'll be doing some hand stitching to finish them up! We will see!
Linking to One Monthly Goal with Patty at Elm Street Quilts.
Tags: One Monthly Goal