This week I pulled out some panels and pre-cuts to whip together some gifts.
First up Mr. & Mrs. Bunnikins and their 3 baby bunnies from a panel: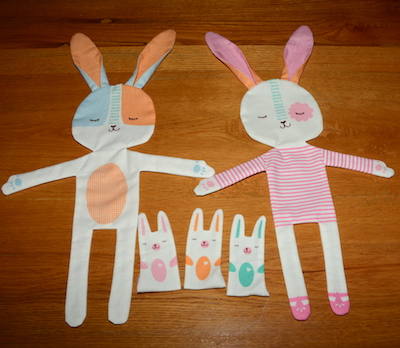 Here they are sewn up and needing fiber fill.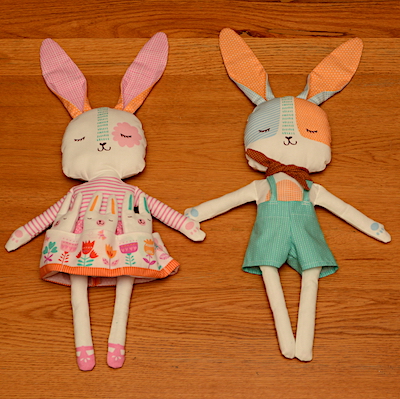 And here they are a happy bunny family ready to gift to my grand daughter.
I've decided I don't like sewing panel dolls! The directions were not the clearest, and all those tiny little pieces to sew and turn right sides out just about did me in. Not my thing! I could not get Mr. Bunnikins bow tie to look nice, so I dug in my stash and made him a bandana instead of the bow tie.
Next up, I turned a few pre-cut hexagons into mug rugs.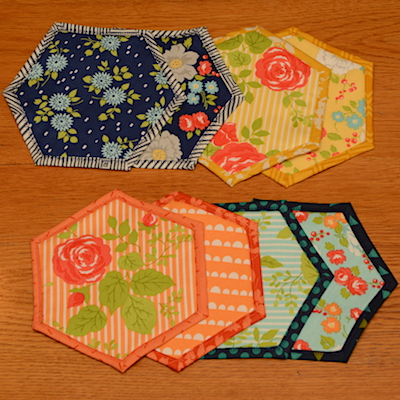 These will be gifted tomorrow to a few quilting friends.
I finished all the petal units for Chic Country! I'll be working on sewing them into blocks at the quilting get-together tomorrow!
How did I do on last week's To-Do Tuesday List?
Finish sewing the petal units for Chic Country. ✔️ Finished!
Sandwich and start quilting another quilt made by a friend. ✗ I don't see getting to this until January 2018! Friend said she is ok with that. Phew!
4 secret gifts to complete. ✗ Putting this off until the last week of December.
This weeks To-Do List:
Work on sewing Chic Country blocks.
Make baby quilt for grand baby #2 who will be arriving on or about January 6th.