On this last day of November, 2017 I completed my November goal of piecing & trimming the alternate units for Chic Country.
Phew!  …  and Happy Dance!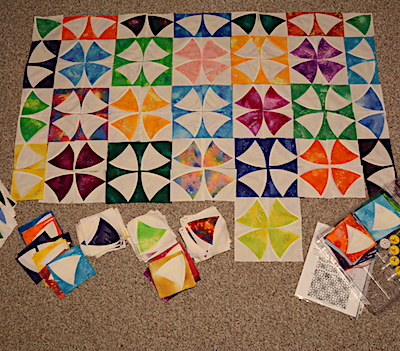 I couldn't resist laying out some of the units to see the how the quilt top will come together! I must say, I am happy!
I hosted my quilting group today. It was nice to have the gals here to chat with while finishing the last of the units. I'll be putting this project away until January.
Linking to One Monthly Goal with Patty at Elm Street Quilts. Go check out what the other participants have been working on this month! And then join in for December!
Tags: One Monthly Goal