My goal for August will be to complete the piecing of the Facets quilt top.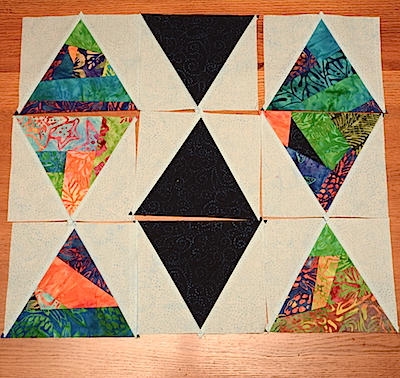 The top is for my son who would like it for his bed. When I started it for him, I was going for a lap size quilt for his living room! So calculating the fabric I already had, I did have to buy more background to make it larger. But the LQS was out of the light blue batik. As a matter of fact, I think I had bought the last of the bolt for this quilt. I settled on another light blue and think the two will blend well together once quilted.
I first made a Facets quilt last year following Christa Watson's QAL.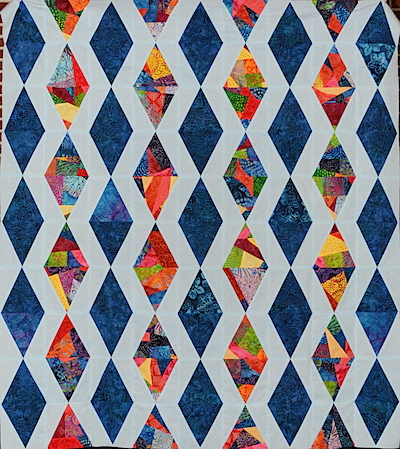 This quilt I gifted to my DIL and younger son for their new home. My eldest son commented on how much he liked the quilt, so I started collecting fabric to make one for him – then he tells me he wants it for his bed! Time to get it done!
I'm linking to Elm Street Quilts One Monthly Goal for August.
Tags: One Monthly Goal