The monkey quilt is all ready to gift!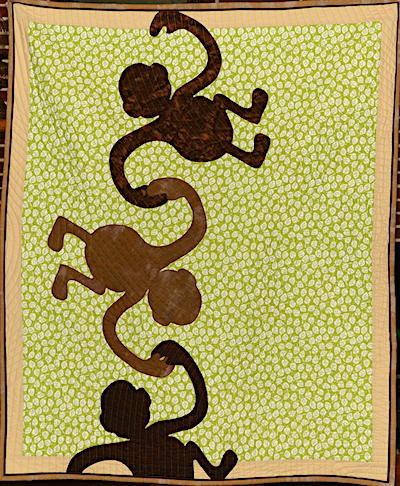 I'm pleased with it.  Finishes at 39″x 47″
Here are a few close ups.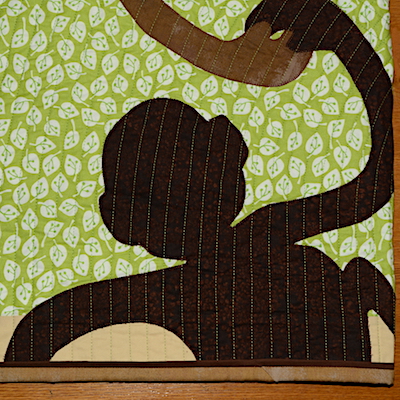 For quilting, I did three sets of curved lines using my walking foot. Robison-Anton thread in Green Dust. The quilt is finished with a Flange Binding.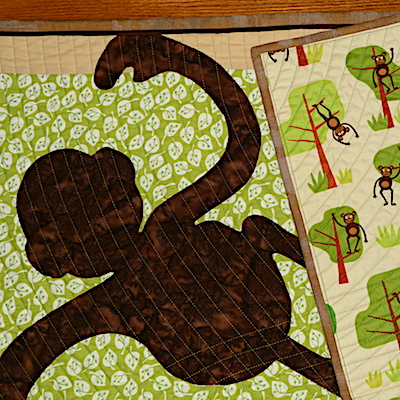 Above you can see where two sets of curved quilting intersect. The curves give those monkeys some movement. Don't you just love that monkey print used for the back? I think it is such a fun print! Monkeys climbing, swinging, and standing in trees!
Friday, July 28th, a friend and I attended the Kokomo One Stop Shop Hop. There were 28 quilt shops vending under one roof. I went with a shopping list. I didn't find a few things on the list, and I sure was tempted by many more quilting goodies not on my list!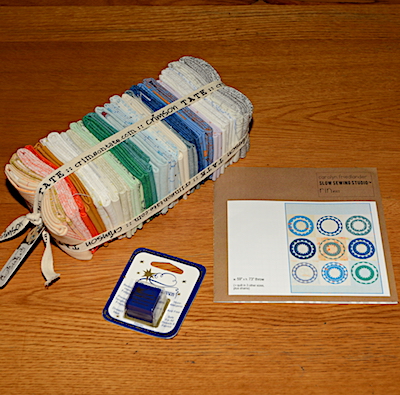 A few of my purchases include Carolyn Friedlander's Rin pattern and a Fat Eighth pack of her fabric line. I wanted a Fat Quarter pack, but the booth had already sold out. I bought Thread Heaven to condition threads for hand work. I have used bees wax, but heard that Thread Heaven is so much better, I thought I'd give it a try.  I also bought several cream print FQ not show in the photo, and a 6 1/2″ square ruler by Quilters Select.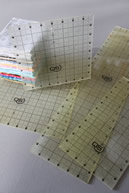 Photo from quiltersselect.com
Have you tried Quilters Select Rulers yet? They are amazing as they do not slip when you are cutting your fabric. I want to slowly replace several of my favorite sized rulers with this brand, as I can afford doing so. If you are at a shop that carries them, ask to give one a try. I think you will be convinced that they really do grip the fabric making cutting accurate.
How did I do on last week's To-Do List?
Monkey quilt – need to gift it next week! It is ready to quilt so get at it and bind! ✔️Yep, see above!
Do some quilting on –  On the Wave quilt??? ✗ Nope. I switched to some light house cleaning, and packing for my quick trip to PA.
To-Do Tuesday List for this week:
Safely travel to PA to visit my folks.
Gift Monkey quilt to young nephew.
I'm linking to To-Do Tuesday .