For July, I wanted to get the Fence Rail Star quilt top sewn together.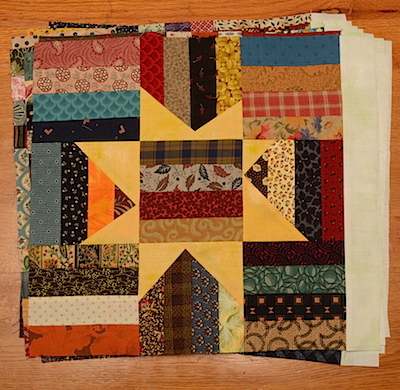 Happily, I accomplished that.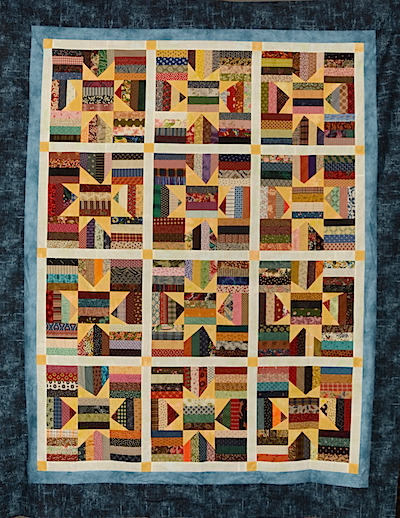 And I also purchased fabric for the back.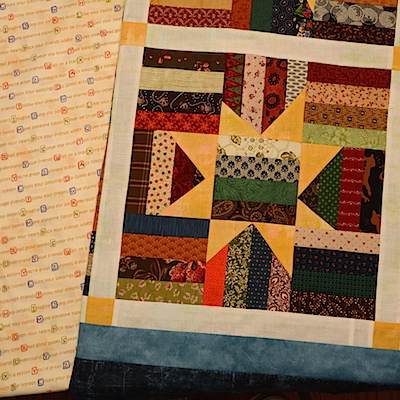 The print has a saying starting with each letter of the alphabet: Act kindly, Be honest … Jump for joy … Make someone happy … Read good books, are a few of the saying.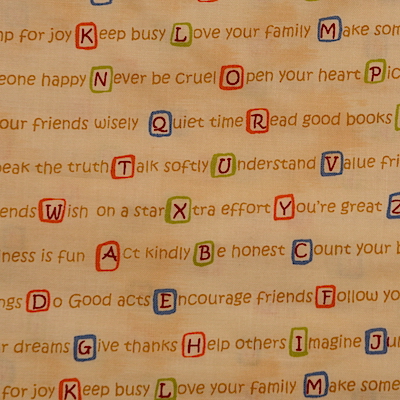 Cute, right?! The fabric line is Ron's World by Buggy Barn for Henry Glass & Co.
I'm linking to Elm Street Quilts One Monthly Goal. Hop on over and take a look at all the other finishes, and then join in the OMG party August 1st!
Tags: One Monthly Goal