This was a slow sewing week, as in I was just not motivated to sew. I did a lot of reading for relaxation, and spent time looking around the web. I found a few things that interested me. I came across two quilt-alongs – like I should be joining more of those at this time in my life with my lack of sewing motivation! But still, they look fun, and I just might throw all my current sewing plans to the wind and join these quilt-alongs.
Jacquelynne Steven of Art at Home is offering I Love Home Block of the Month starting August 7th and will run through December.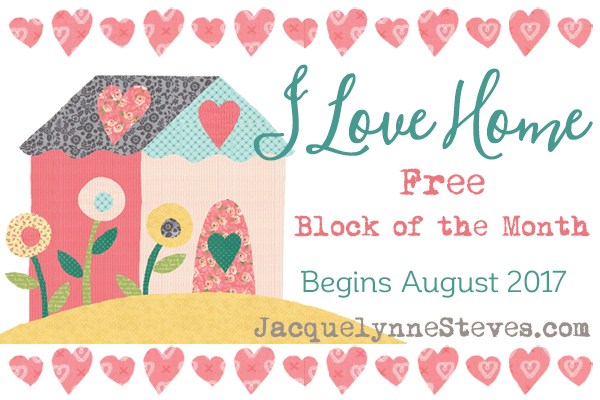 I learned about her BOM on Lori Kennedy's In Box Jaunt blog.  Lori, instead of doing the houses in appliqué, is going to Free Motion stitch them. That intrigued me! I'm woefully behind right now in Lori's Spring QAL, so I really should finish that up, and then move on to the I Love Home BOM, following Lori's FMQ instructions.
Next, I came across I Wish You a Merry Quilt-A-Long.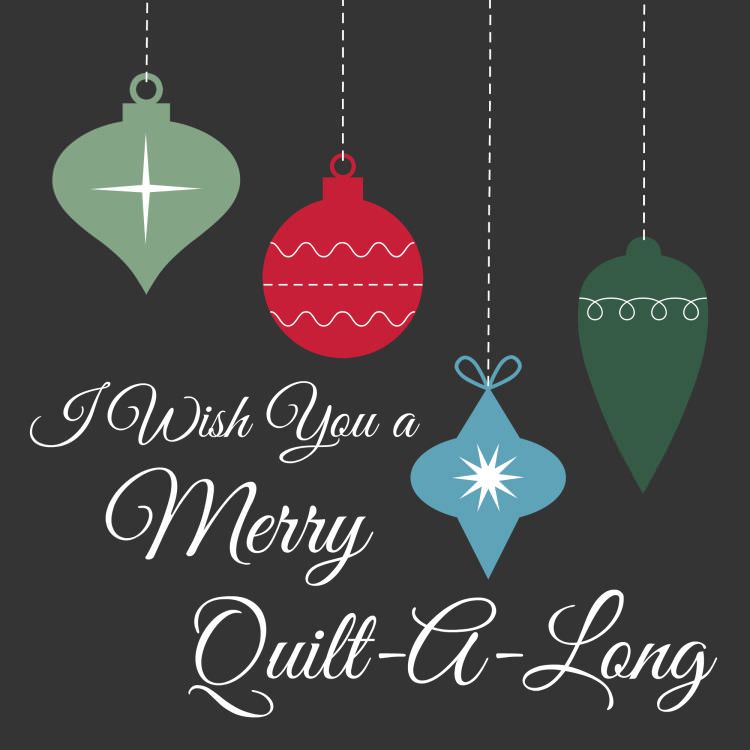 This is a Christmas themed mystery quilt starting August 1st and running through December 5th. A new block will be presented every other week. There is a Facebook page for this QAL, just search for it by the name I Wish You a Merry Quilt-A-Long if you are interested in joining.
So as this week was coming to an end, I did push myself to finish piecing On the Wave quilt top – yes, it is a QAL I joined earlier this year. Here it is pieced, pressed, and sandwiched, with a few threads debuting for quilting.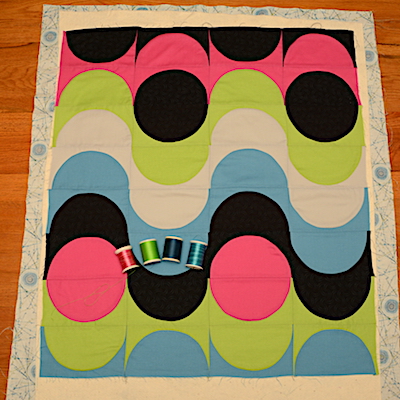 I think Gosia has 3 quilts total planned for this year in her Sew All Around QAL. I think I will love the finished wall quilt, but I didn't enjoy the piecing process. Must be that lack of motivation thing I'm stuck in right now.
Hubs and I will be visiting relatives next week, so that means I better get a baby gift finished for a new little great-nephew who has joined the family. That means pull out the monkey quilt top and sandwich, quilt and bind it.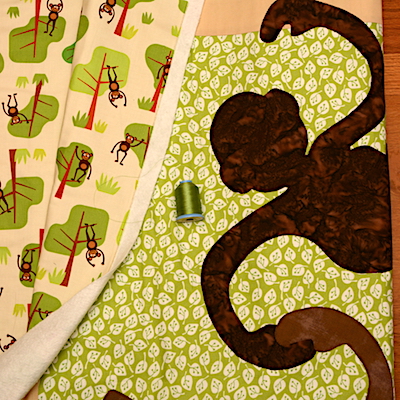 I got it sandwiched today. Time to set up the machine for some walking foot stitching.
What do you do to inspire your quilting spark when it is about to snuff out? I'd love to hear!
How did I do on last week's To-Do List?
Piecing On the Wave quilt top. ✔️ I actually forced myself to work a little bit on this through out the week with a big push to finish it yesterday. Sandwiched today.
Piece back for Fence Rail Star. ✗ Nope, didn't touch it.
To-Do Tuesday List for this week:
Monkey quilt – need to gift it next week! It is ready to quilt so get at it and bind!
Do some quilting on –  On the Wave quilt???
One more picture -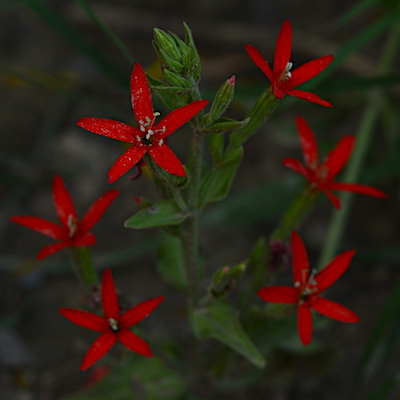 Royal Catchfly blooming in my husband's native plants garden.
Linking to To-Do Tuesday and Linky Tuesday
Tags: I Love Home BOM, I Wish You a Merry Quilt-A-Long, Sew All Around BOM