Happily, I got the 2 borders on the quilt for my son and daughter-in-law. I was coming down with some bug, and didn't even think to get a photo with them holding up the quilt top while they visited this past weekend. Sigh.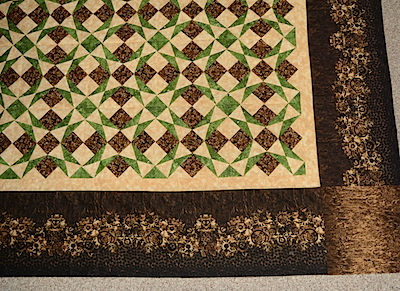 So here is a photo of one corner of the finished quilt top. The fabrics are Northcott and Moda Marbles.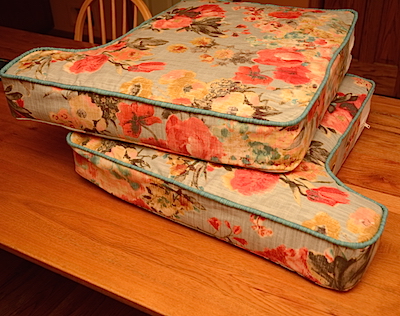 Cushion covers! I finished 2. Still have not made it to the store to buy one more zipper. I seam to be spending most of my time since Saturday fighting this bug. Too much coughing and not enough sleeping.
That's all for this week. I hope you are all staying well. I think I'll go back to bed now as I got so little sleep last night.
How did I do on last week's To-Do Tuesday List?
Continue sewing cushion covers. ✔️
Cut and attach border to Remembering Victoria quilt. ✔️
PJs. ✗
To-Do Tuesday List for this week:
Sew back for son's quilt.
Finish center sofa cushion.
Working on Leah Day's 2016 BOM.
Linking to To-Do-Tuesday and Linky Tuesday.