Are you sensing a theme here on my blog? Slow it is! Since not much quilting is happening here, I'll share a few beauties from our garden.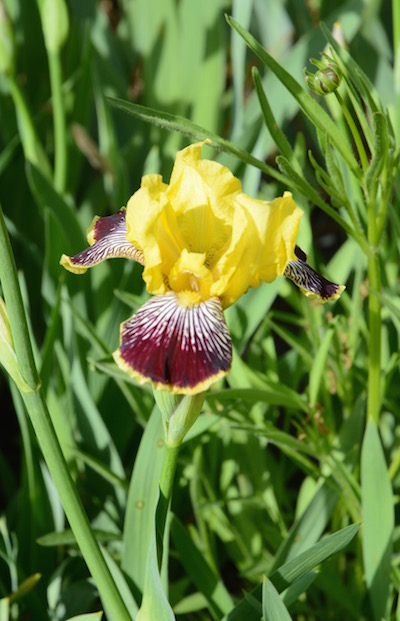 This is a tiny little Iris that I believe is named Bumble Bee.
Hubs is the gardener around here. As a college professor, he is teaching part time during the summer meaning he is home a lot more. He enjoys his time out in the garden.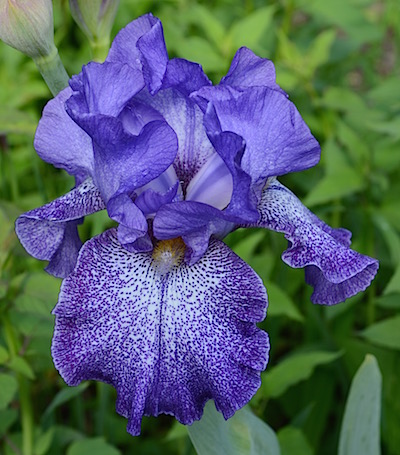 I'm not sure of the name for this Iris, but I love those speckles on the falls.
Both Hubs and I have to find a new balance with the end of the school year, and it takes a few weeks. Not complaining! I enjoy having Hubs around!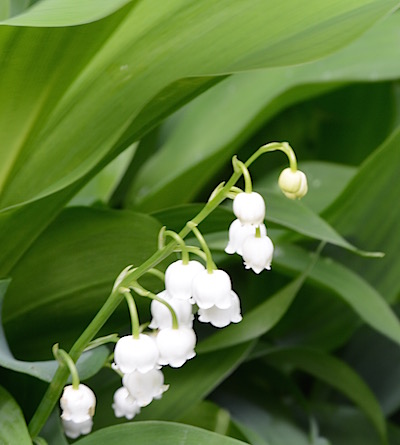 Lilly of the Valley. My favorite Spring flower. Sweet scent! We have a large patch on the north side of our house that I can pick and keep in the kitchen. I love walking in the kitchen and smelling that sweet scent. Of course I love their scent out in the yard too!
How has your week gone? Does your sewing/quilting time change with the seasons?
How did I do on last's week To-Do List?
Hobo bag – I bought and washed accent fabric for the bag this week. But no sewing.
Work on BOMs: Machine Quilting Block Party and One Block Wonders May block – I made a little progress on the OBW.
To-Do List for this week. Oh my! My list is not changing from last week!
Hobo bag.
Curvy Quilters meet Thursday, I'll work on the BOMs.
I'm adopting a WIP from a local lady. It is a Trip Around the World. I pick it up today to finish the top for her. I'll share more next week.
Linking to To-Do Tuesday at Stitch All the Things and Linky Tuesday at Freemotion by the River.
Tags: Gardening, Linky Tuesday, To-Do Tuesday