As posted earlier, I'm trying my hand at several Quilt-Alongs and Block of the Months this year.
Here is my January block for One Block Wonders hosted by Upstairs Hobby Room.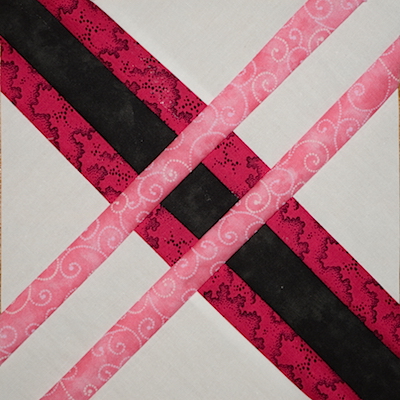 I love this design! I cut out pieces to make a small quilt top, but alas, life kind of got in the way and I only stitched up one block. Guess it will be added to my Works In Progress (WIP) pile. If I don't get to it in my free time, it will go with me on my quilting club days.
And here is the first block all pieced and quilted for Leah Day's Machine Quilting Block Party.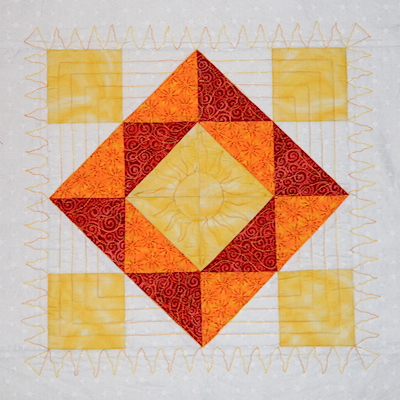 Leah is teaching a Quilt-As-You-Go technique, so I'm looking forward to learning how she joins the already quilted blocks.  I used Superior Threads King Tut 40 weight, variegated yellow, color 985 for the top thread. And Aurifil 50 weight, yellow, color 1135 for the bobbin thread. My skills need to improve in the Free Motion Quilting (FMQ), but the threads and tension worked beautifully in my Janome.