But sorry, no photos to show. I hate excues, but here I go: PROM!!!!  I'm the coordinator this year and all this week has been nothing but getting everything finalized and squared away for the Prom tomorrow night!
I'll leave you with this one teaser. This is step one of a three step 'follow me blind' challenge.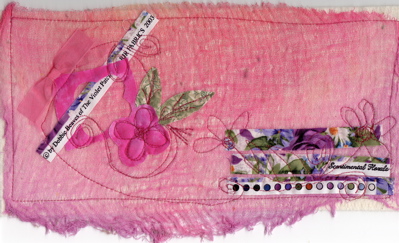 Actually, as a little quiltie, I could count this as a finish as is!
Hoping tomorrow I'll have my finished work to show you!