I joined Melissa of Ardea's Nest in a swap challenge. There are eight of us playing. We have all swapped fat quarters, FQ, (we have one fat quarter from each lady, equaling 8 total.) And now the challenge is to use at least a recognizable piece of each FQ altogether in one project. Here are the fabrics I have received: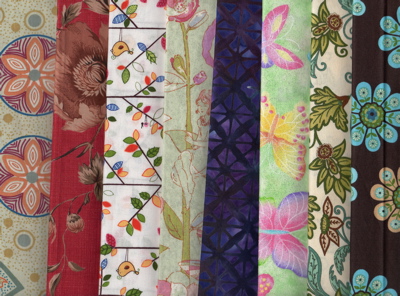 Can you recognize the fabrics in these hearts?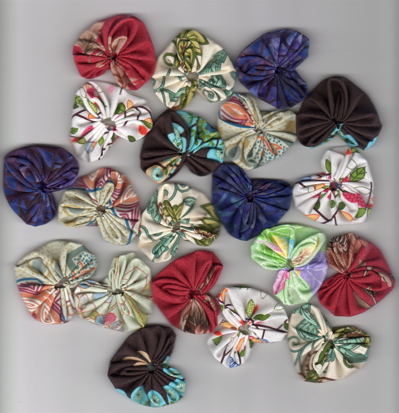 I have a plan for these yo-yo hearts using a pattern I purchased from vendor Kaye Moore while at the International Quilt Festival in Chicago last month.
Tags: Swap Challenge