Project Quilting 12.5 Challenge this week is You're Crazy. Crazy Quilt challenge!
I own the Creative Grids Scrap Crazy 8″ templates. It would have been easy to use those for a traditional Crazy quilt block.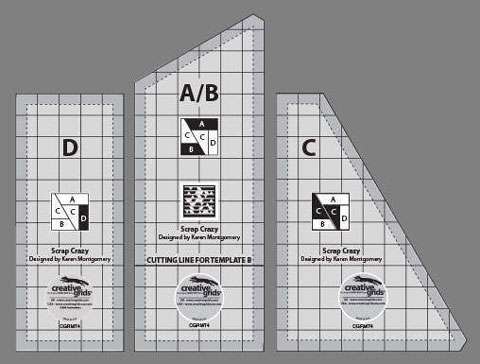 Creative Grids Scrap Crazy 8″ Templates
I decided to go just a little bit more crazy.
My husband and I just recieved our Ancestry results. Big surprise, I found out I'm 43% Scottish! I didn't know that! I've always heard that I'm English and Pennsylvania Dutch. My ancestors came over the big pond early. 1600s & 1700s.
With this new family history in mind, I did a quick search of things Scottish. I was determined to some how use it in this week's challenge.
I landed on the country's flower, the Thistle.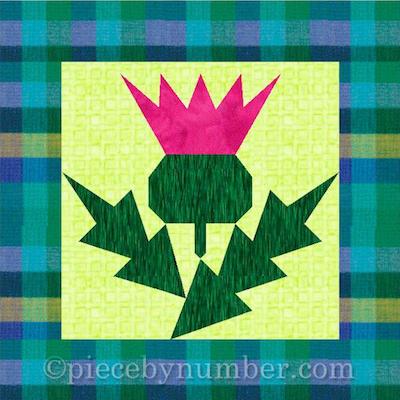 I purchased this paper pieced pattern on Etsy with the plan to crazy quilt the flower and leaves. Instead of paper piecing I used the flower design as appliqué.
I got so busy pulling fabric and sewing, forgetting to take pictures along the way.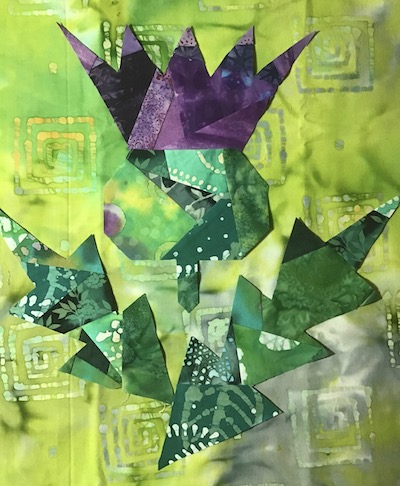 I CraZy  StiTcHed three sections of greens and one of purples and used them for the Thistle. I fused the 4 Thistle parts to the background and got busy decorative stitching.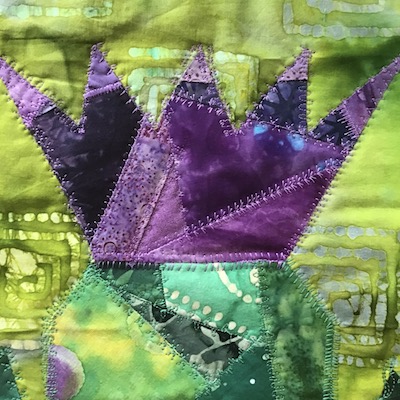 Close up of Thistle flower.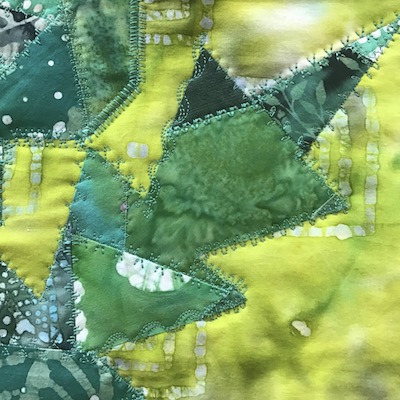 Close up of Thistle leaf.
I had so much fun changing out the stitches that I forgot to change out the threads I selected.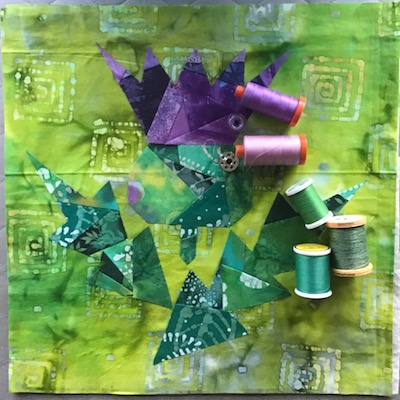 Thread plan gone wrong. LOL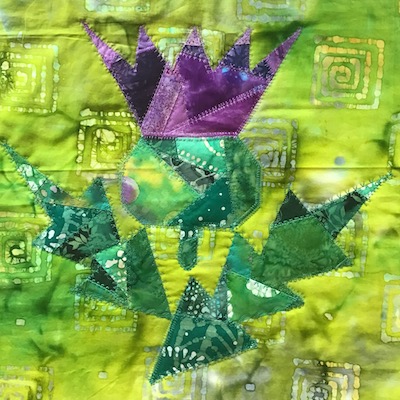 All stitched, and I'm happy with the results.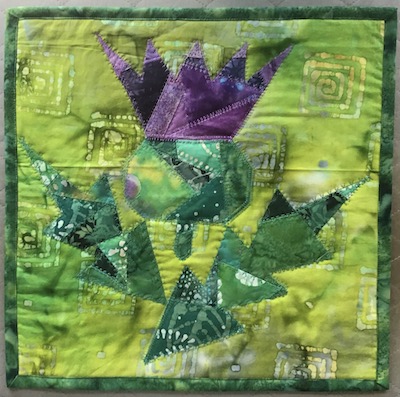 The finished CraZy QuiLt. My nod to my Scottish heritage. Finished at 16″ square.
Linking to Project Quilting.
Tags: Project Quilting 12.5