This week's prompt is Fussy Cut.
My plan, make a pillow for my grandson.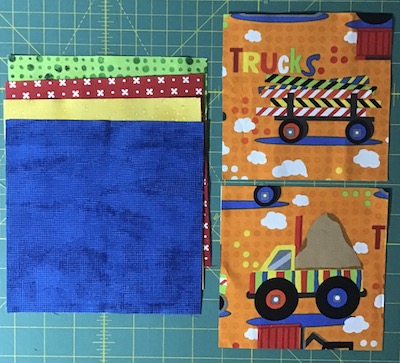 He loves anything with wheels. So fussy cut truck and trailer it is!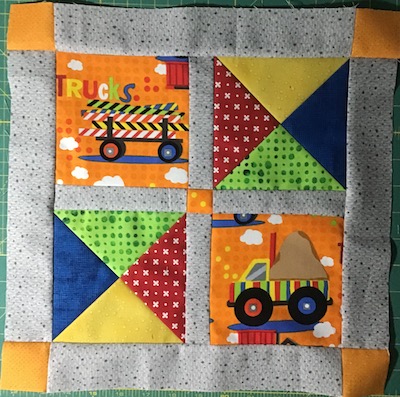 I went with easy piecing. Oops! I don't have a pillow form! A quick look at Joann's and I decided to go with a 16″ pillow.
I need to add another border.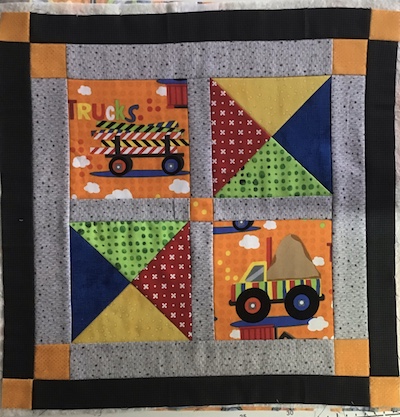 Now I'm at 16 1/2″ and the little top is sandwiched ready to quilt.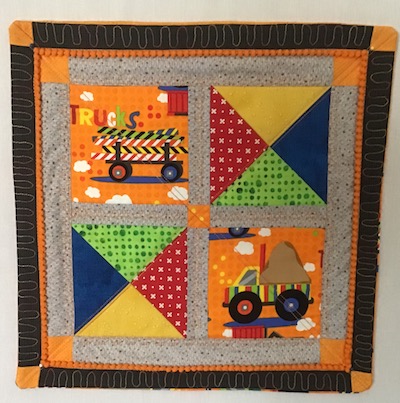 Quilted and sewn into a pillow case.
Orange is my 3 yr old grandson's favorite color. While at Joann's he picked out the '"balls" in orange of course! So they had to make it into the pillow top!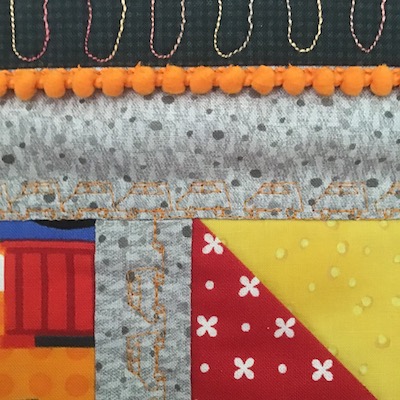 Close up of pompoms and, can you see the little cars embroidered with orange thread? Helpful hint – I sewed the pompoms on with a zipper foot so I could get close to the pompoms while stitching in the very narrow edge.
I'm sure he will be happy with the pillow! Not photoed, there is a pocket on the back that I'll tuck a truck or car book into for him. Maybe that will help with a little quiet time since he recently gave up nap time.
Linking to Project Quilting 12.2.
Tags: Project Quilting 12.2