Appliqué flower petals are multiplying. Slow but sure.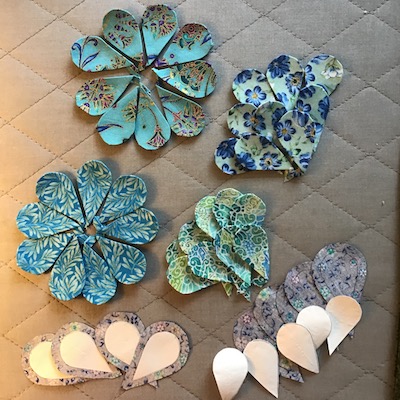 The patterns calls for 4-5 of these Daisies, 8-9 petals each. I've got 5 sets ready, but still need the center circles.
This week I'll be moving on to the next flowers, 6 petals flowers, heart shape, and buds.
I've joined Jaybird Quilts Journey 2 Nebula. The first quilt is Seaside and the goal for this past week was cutting fabric.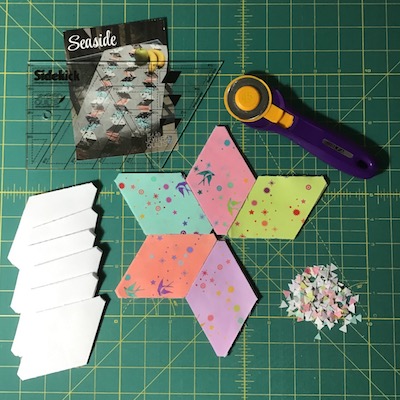 Pieces cut with a pile of confetti from cutting off the points. Cutting off the points will make for easy alignment of the diamond shapes for accurate sewing.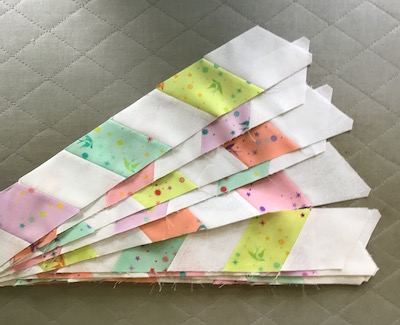 Pretty rows sewn together.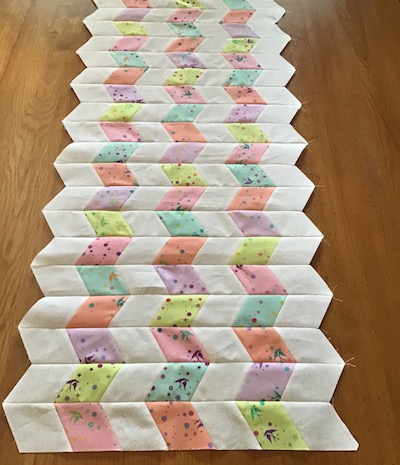 Top all pieced.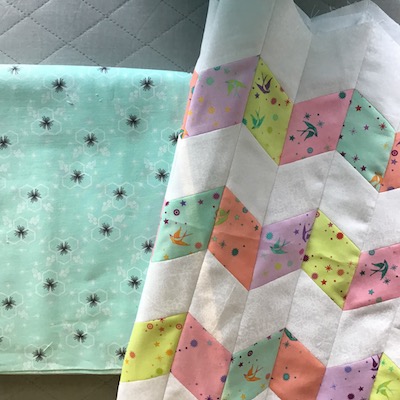 Fabric for the back of Seaside. Next up, sandwich and quilt. I'm not sure what I'll be using for the binding.
That's my week. How was yours?
Last Week's To-Do List:
Appliqué flower time! ✔️ Making progress.
Cutting for Seaside, following Jaybird Quilts Journey 2 Nebula. ✔️ Cut!
Daughter asked me to hem some pants. ✔️ Did those, and repaired a blouse.
This Week's To-Do List:
Prep next several sets of appliqué flowers.
Maybe cut fabric for appliqué background and start pinning vines, leaves, flowers in place.
Sandwich and quilt Seaside #Journey2Nebula
Linking to To-Do Tuesday hosted by Home Sewn by Us.